Filters allow you to target specific groups of students when task setting (e.g. students with behind schedule, students interested in Oxbridge or students applying to different locations).
To filter students:
Step 1: Click Students on the left side menu.
Step 2: Click Filter in the top left corner.
Step 3: Select the appropriate filter(s). To find out how to create and use custom Labels, click here.
There are five types of filters to apply: 1) Assigned Advisor, 2) Status, 3) Graduation Year, 4) Countries Interested In and 5) Labels. An additional filter is also available for filtering those interested in Oxbridge.
Step 4: Click Apply Filters to view your filtered student list.
Step 5: To remove any applied filters, click Filters, and click the grey button Reset Filters.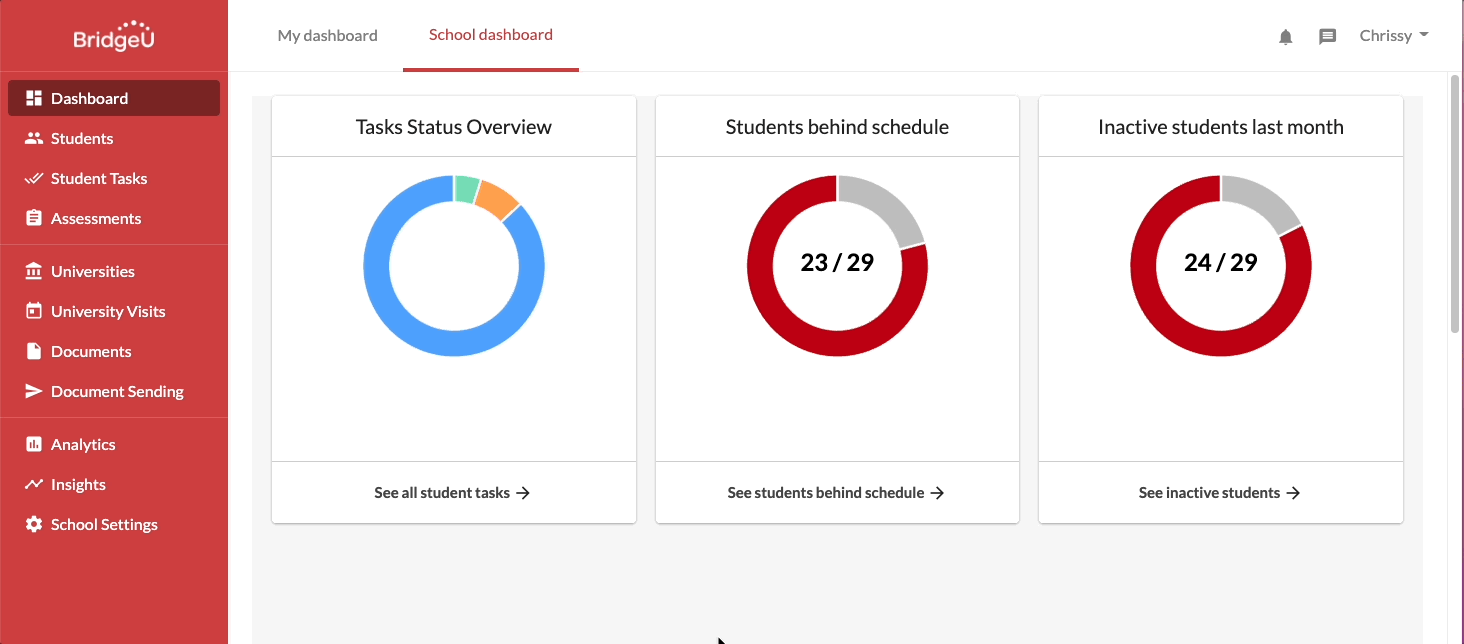 Interested to find out more about how to track student registration? More information can be found in our Track Student Registration article.