Before you can begin document sending for your students, you will need to complete the Counselor Profile. If this form is not completed, Counsellors will not be able to submit any Common App forms for the students.
If your school's using Common App integration, students should NOT invite their Counselors through Common App. School counselors do not need to create a Common App Counselor account so there's no need for school counselors to pair accounts. The pairing is only for students. By default, students' BridgeU Advisor will be automatically assigned as their Common App Counselor.
How to Complete the Counselor Profile
Step 1: When you click on a specific student's Document Sending page, you will be prompted to fill in the Counsellor Profile that contains Counsellor-related questions. You will only need to complete this form once and the answers will apply to all of your students and their respective forms. Click the green Open Counsellor Profile to proceed.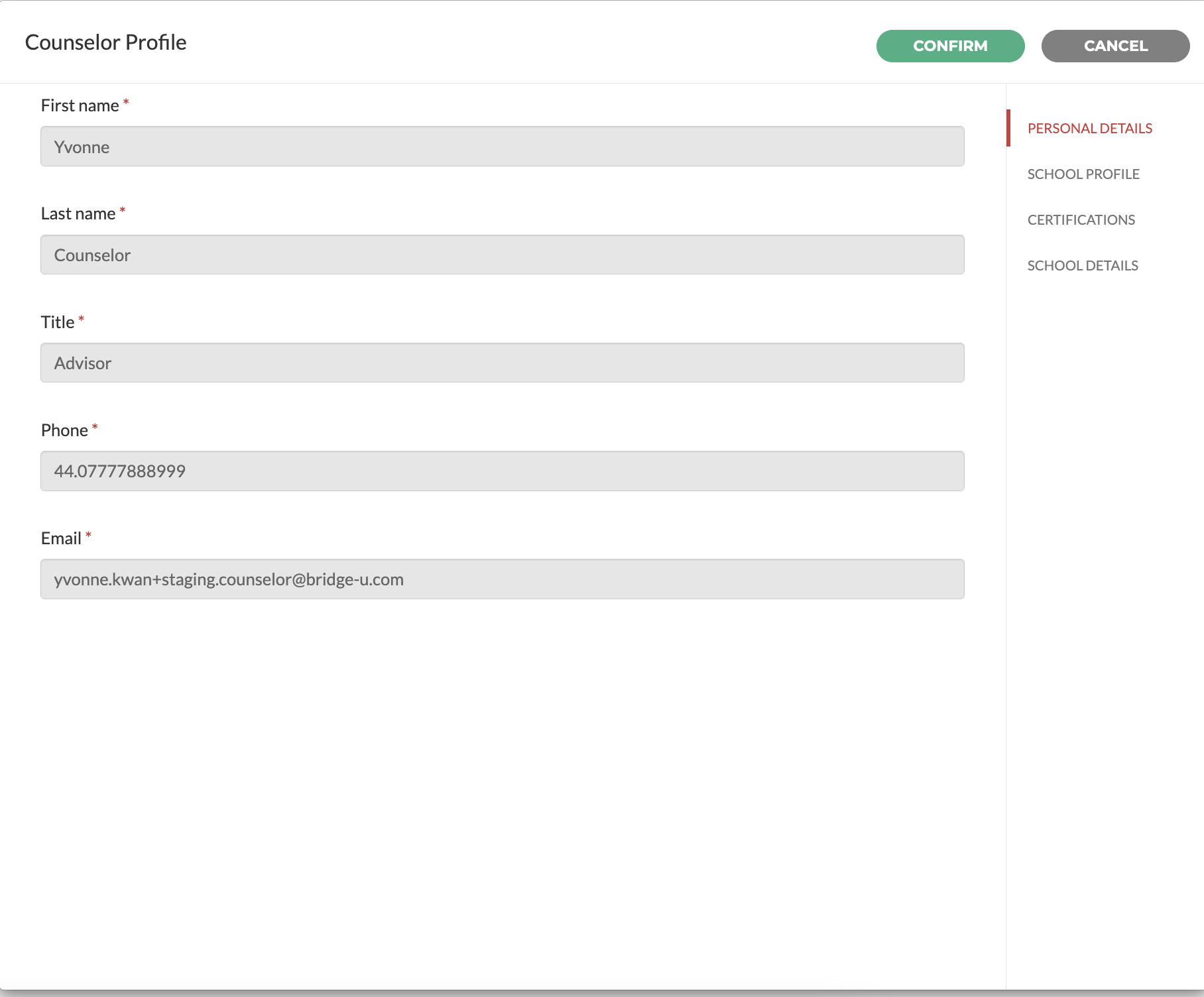 Step 2: Once you click the green confirm button, you will be redirected back to the Common App overlay where the Counselor Profile status will now turn show Confirmed and the status bubble is green.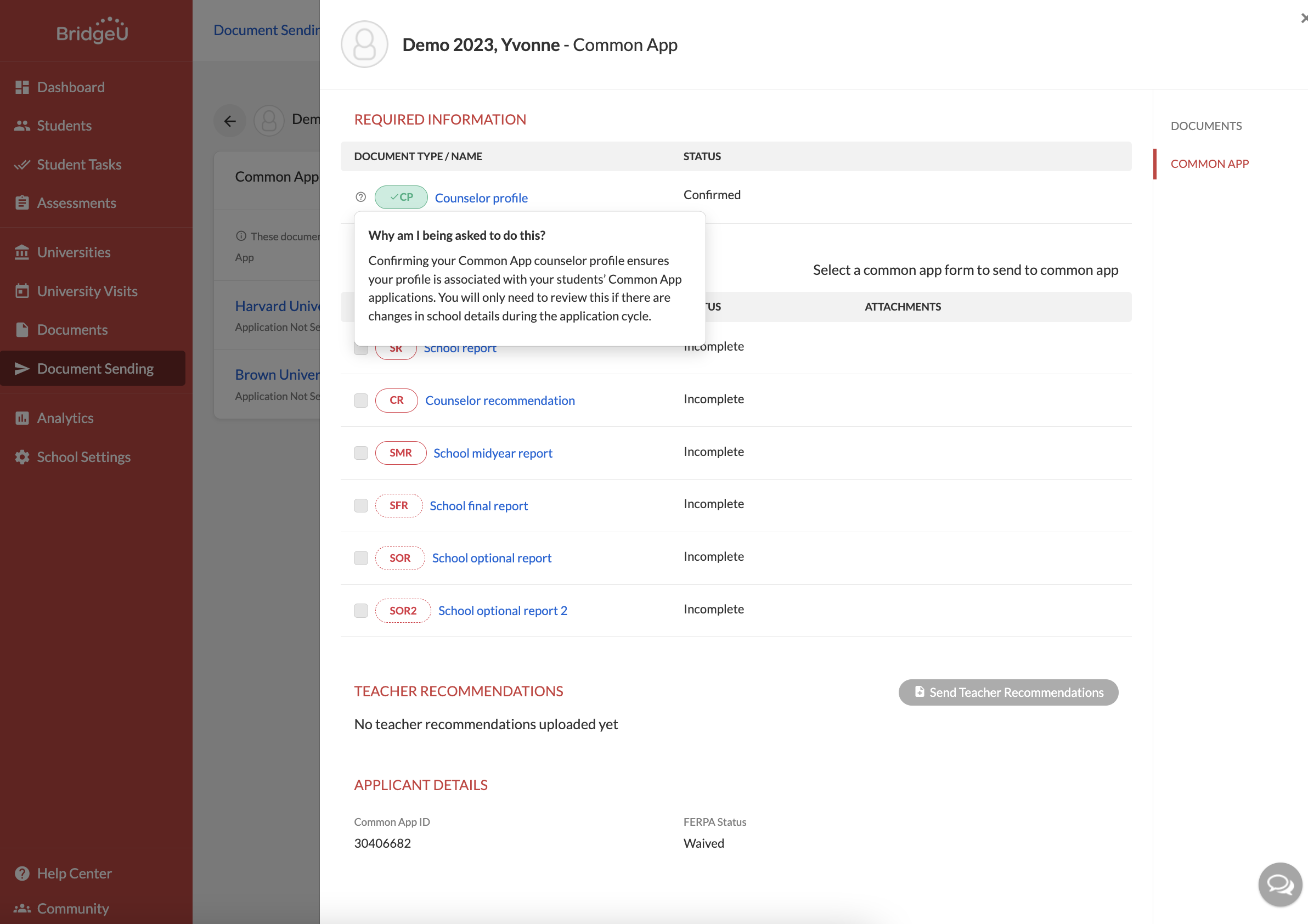 If you need to update any answers at a later time, the change will apply to all Common App forms, meaning, you do not need to go into individual forms to update the information.
If you have any questions, need further assistance or have some general feedback for us - we'd love to hear from you! Contact our Support team via Live Chat and by emailing hi@bridge-u.com.
You can also ask our BridgeU Community, a space exclusively for our BridgeU counsellors to ask questions, share insights, provide feedback and get help not just from BridgeU, but directly from other BridgeU counsellors.