After completing a Common App Form, when you click on the save button, the form will go through a validation process before it is ready to be sent. During the validation, you may encounter error messagesIf this is the case for you, please find the following most common errors and how to troubleshoot them:
1. This recommendation can't be replaced. Please contact the student's advisor to provide any updated answers to the form or a new version of the file. (Teacher view)

For Teachers who have submitted their Recommendation Form for a student and is experiencing this error message, you will need to contact the Student's Advisor and provide them with your updated PDF file. The Advisor will be able to replace the PDF file for you before sending it to Universities.
2. This answer appears invalid. File size should be less than 2MB

You will need to resize your PDF file to be less than 2MB and you can try to upload and attach the new file to the form again.
3. Sending status bubble turns yellow and reverts back to red
If you are trying to send documents and the status bubble turns yellow but reverts back to red, it's most likely due to the wrong CEEB entered in the student's Education section on their Common App.
Ensure the student has selected the school they are attending or recently attended. If it is displaying an incorrect CEEB, please email us at hi@bridge-u.com and let us know your school's correct CEEB.

To better assist you, kindly send us a full screenshot of this page to hi@bridge-u.com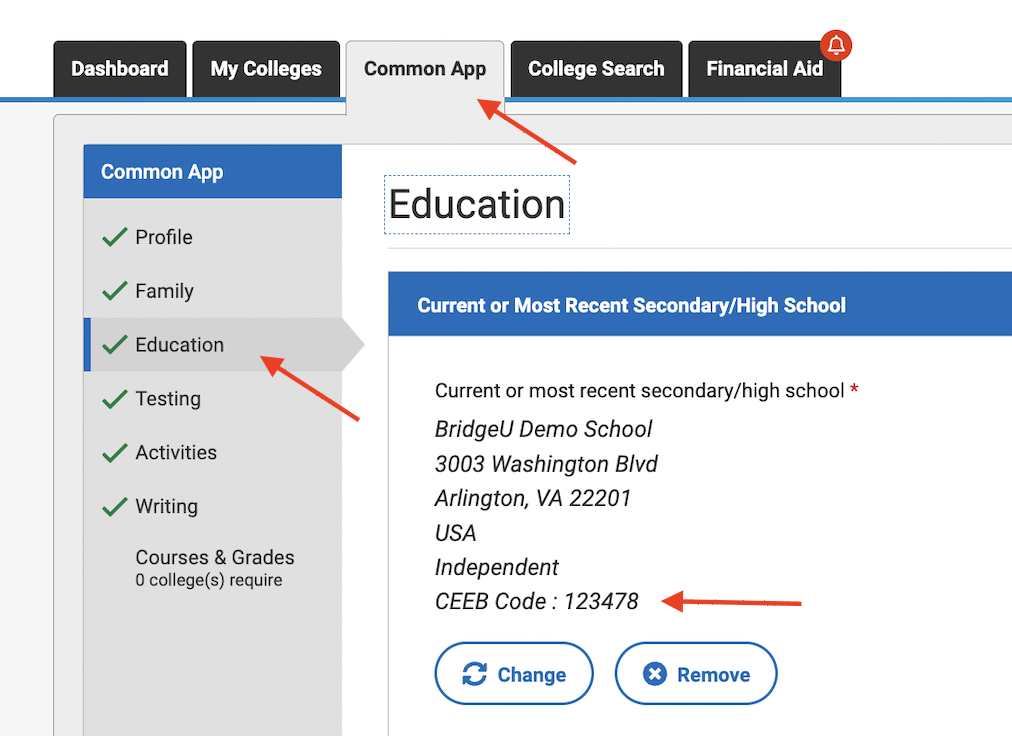 4. This answer appears invalid. Unknown error occurred connected to this upload question. Please try again.
If you are trying to upload a PDF file and you see this error message, it is most likely due to the PDF file being password protected / encrypted.

To resolve this on MacOS, open the PDF file > Click File > Select Export as PDF. Make sure there is no password input and the Encrypted section is not ticked. Click Save and this file should now be unencrypted. You can now try to re-upload the file without error.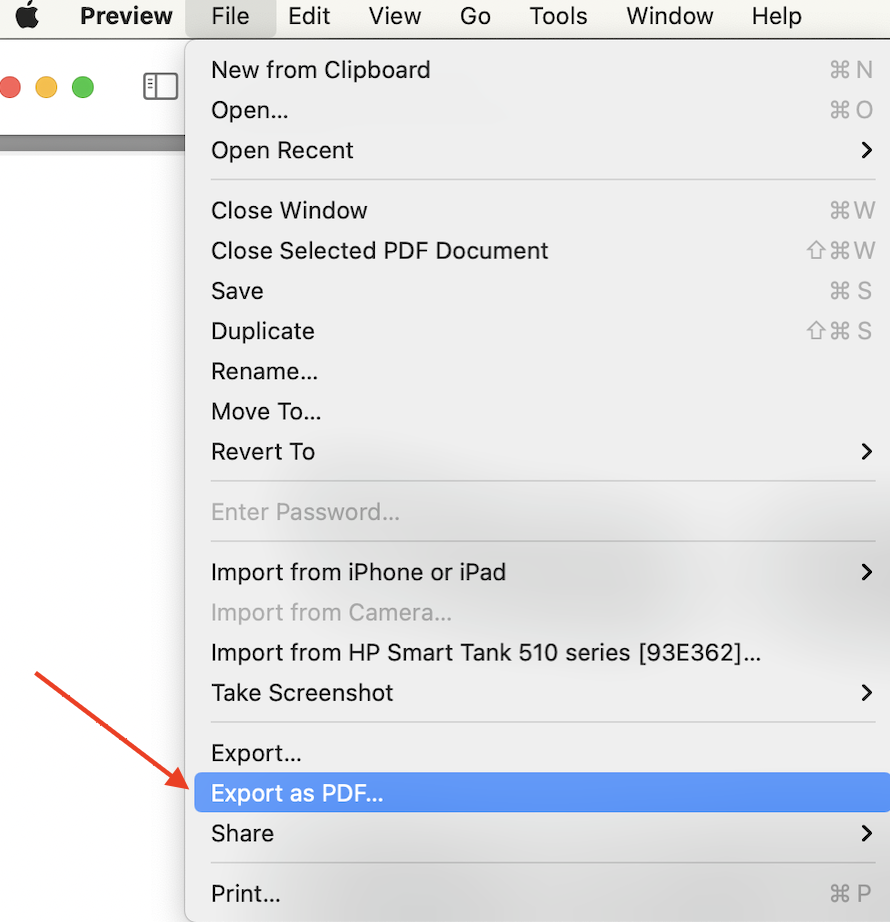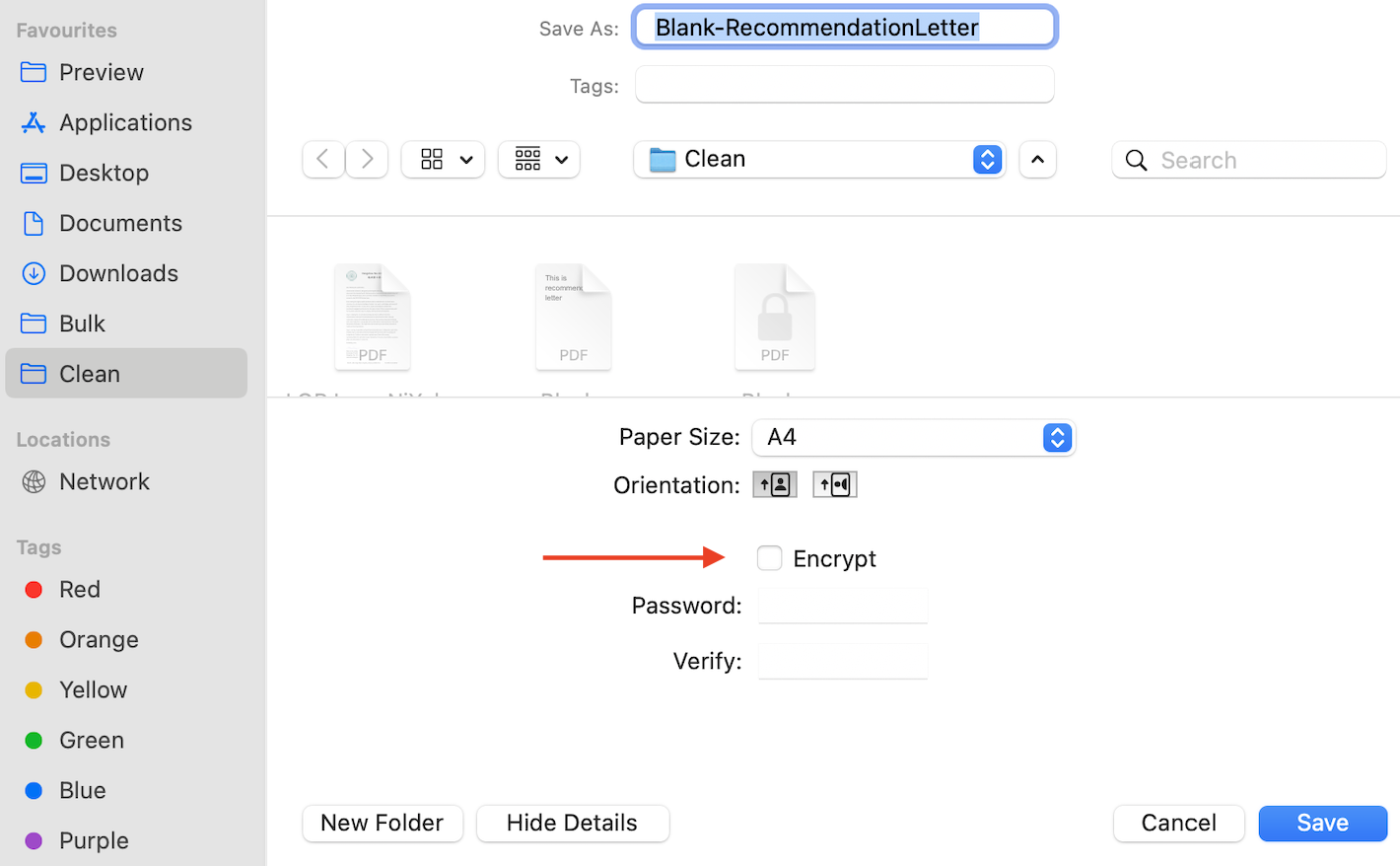 5. You have already invited a recommender of this type with this email address

If you are manually filling in a Teacher Recommendation for a student and you see this message, this means there is already an existing Teacher Recommendation pending that is using the same email address. You will need to either use a different email address, delete the existing Teacher Recommendation form, or proceed to use the form that has already been created.
If you are unable to locate a duplicate Teacher Recommendation, email us at hi@bridge-u.com and we can further assist you!
6. Failed to assign to following universities: ________________

When trying to assign a Teacher Recommendation letter to selected Universities and you see the above error message, this means there is an existing external Teacher Recommendation on the student's Common App dashboard.
What does the student need to do?
1. Log into their Common App account
2. Go into their FERPA and RECOMMENDERS page
3. Click into MANAGE RECOMMENDERS
4. Remove all Counselor and Teacher invitations by clicking the trash bin icon.

If the student does not see the MANAGE RECOMMENDERS button, please scroll down to the Teachers section of the page and take a screen cap of any Teacher Recommendations that appear here and send it to hi@bridge-u.com
If the student is unable to remove any invitations, please take screenshots of the entire FERPA and RECOMMENDERS page and send it to hi@bridge-u.com
Example of screenshot: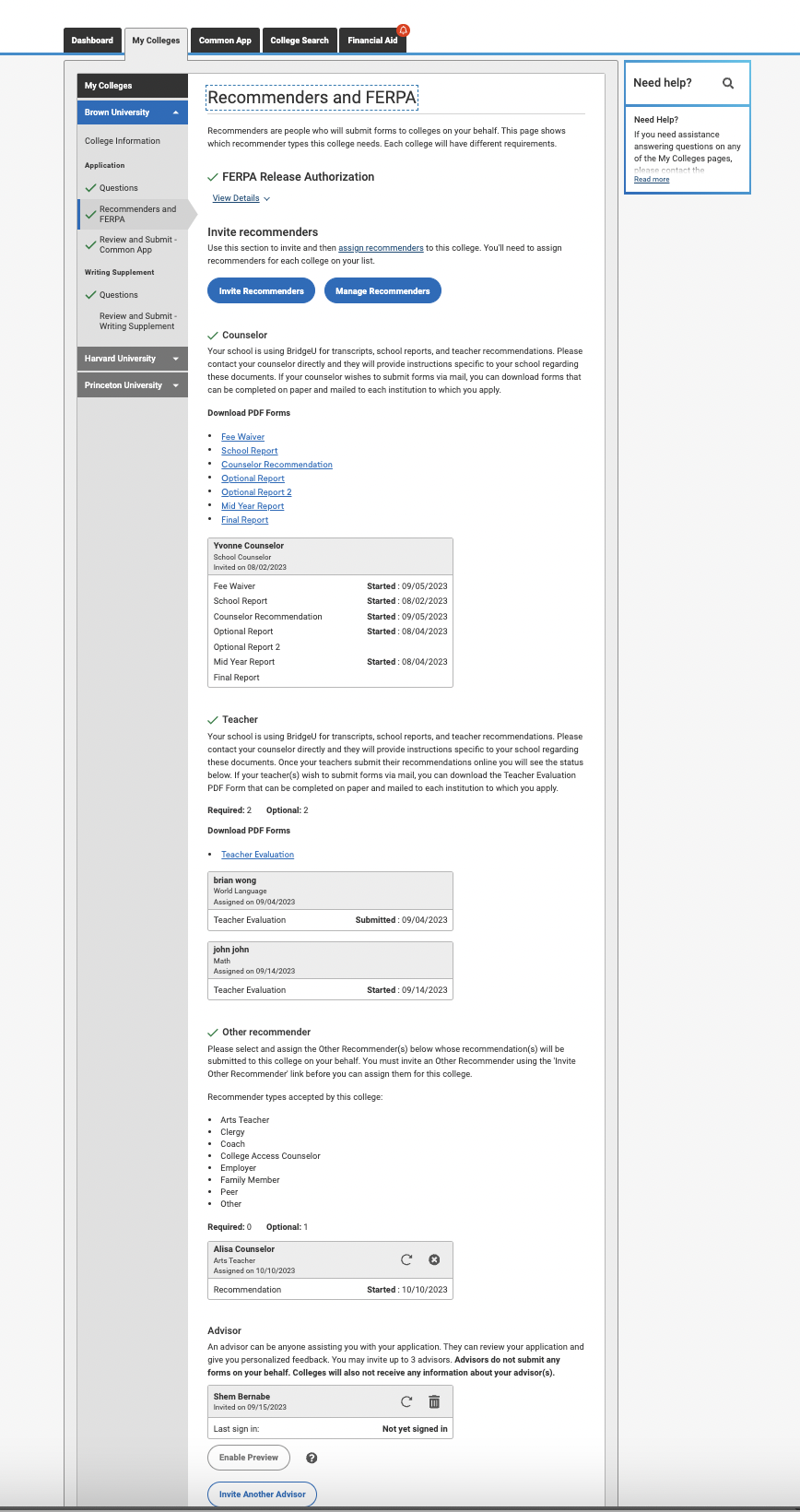 Should you encounter any other error messages, please report it to hi@bridge-u.com with the following details:
- Screenshot of full page showing the error message
- URL of the page you are on - Student's name, email address, CAID if applicable
- Brief description of the action you are trying to take