If you've forgotten your password, follow this link, type in your email address and press the Reset my Password button. You can also click Forgot your password? on the login page to enter your email address and reset your password.
You will then receive an email from pat@bridge-u.com, click on the link in the email to create a new password. After this, you should be able to log in with the new password for your account.

Reset my password link: https://app.bridge-u.com/users/password/new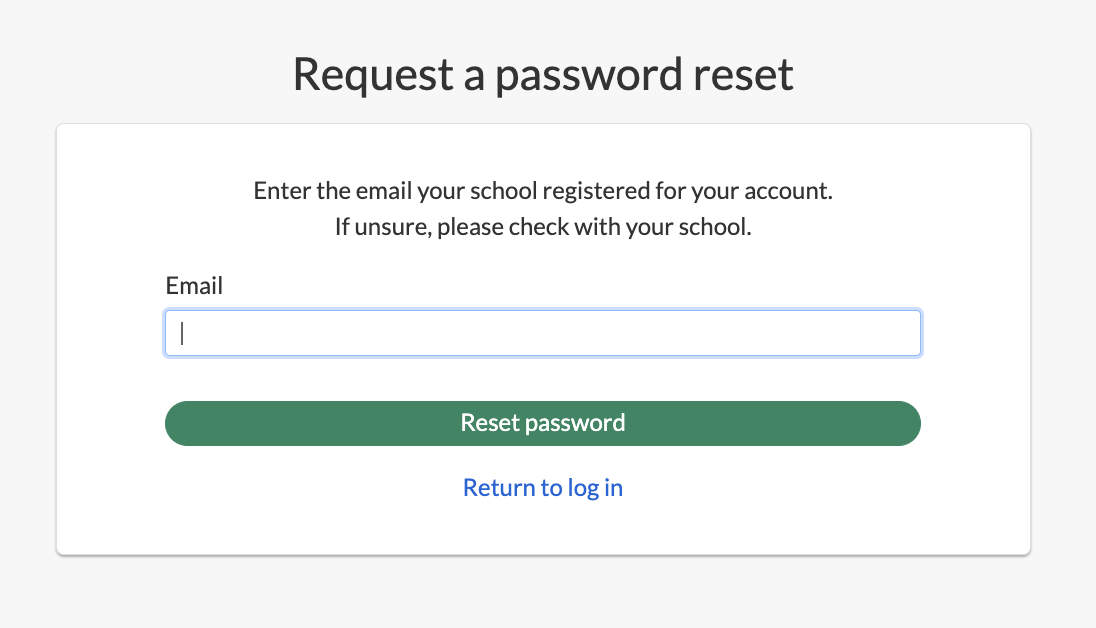 If you previously could log in through ManageBac Single-Sign-On (SSO) login but somehow the SSO is no longer available to you, you can follow the above process to create a password and sign in using your email address and password.

Please note that the email address you enter to reset the password should be identical to the one you use for ManageBac, and you will need access to that email account to receive a confirmation link. If you have further questions, please email us at hi@bridge-u.com.
You can also ask our BridgeU Community, a space exclusively for our BridgeU counsellors to ask questions, share insights, provide feedback and get help not just from BridgeU, but directly from other BridgeU counsellors.