If your school is using BridgeU<>ManageBac integration and your BridgeU account is imported from ManageBac, you will be able to use your ManageBac credentials to log in to BridgeU as your BridgeU account is paired with the ManageBac account.
Please note that you will need to activate your BridgeU account first before you can use the SSO via ManageBac.
From the BridgeU log in page, click LOG-IN WITH MANAGEBAC.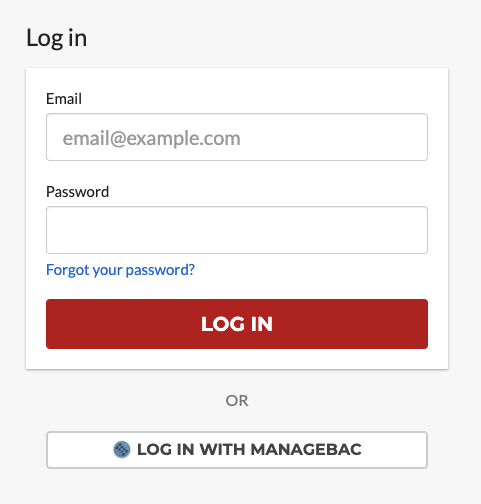 Enter your ManageBac log in details, and you will be redirected to BridgeU.