Import your UCAS applications data into your school's BridgeU account so you can:
Report on applications across all university destinations within one system
Store your school's UCAS data over multiple application cycles
Analyse year-over-year trends and outcomes with BridgeU Insights
Step 1: Log into your UCAS Advisor account (if your school is not a registered UCAS Centre, click here for details of how to become one)
Step 2: On your dashboard, click Go to tracking offers and decisions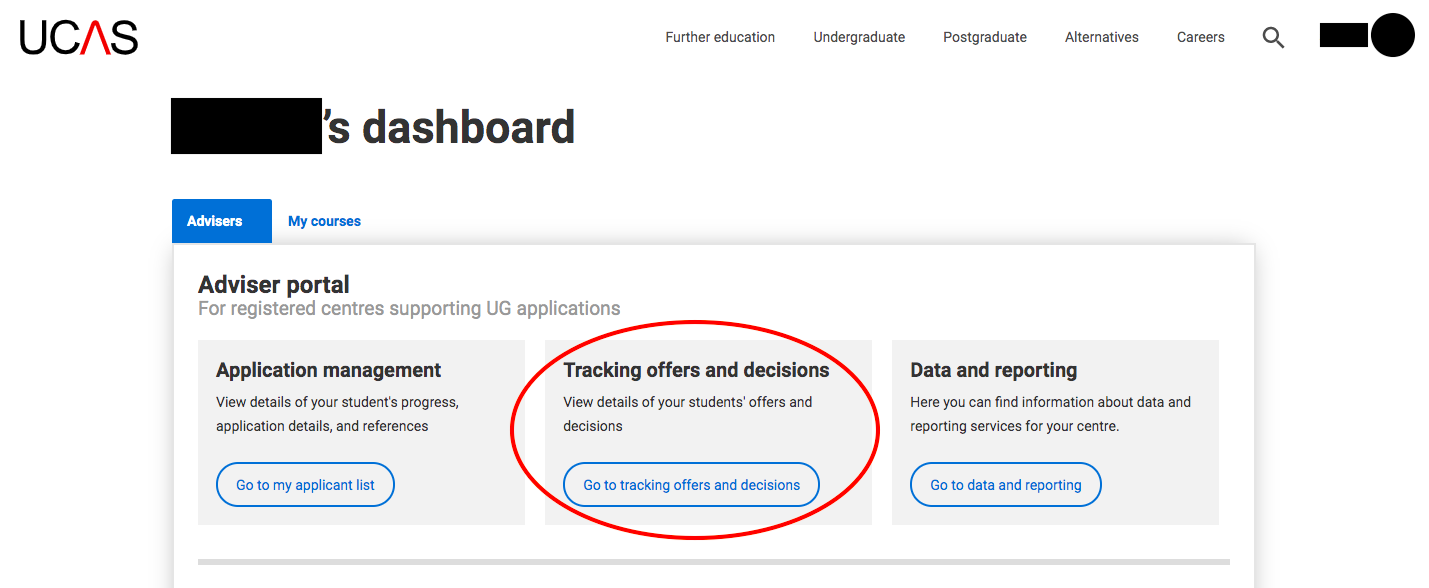 Step 3: Click to Download your Applicant Status Report (ASR)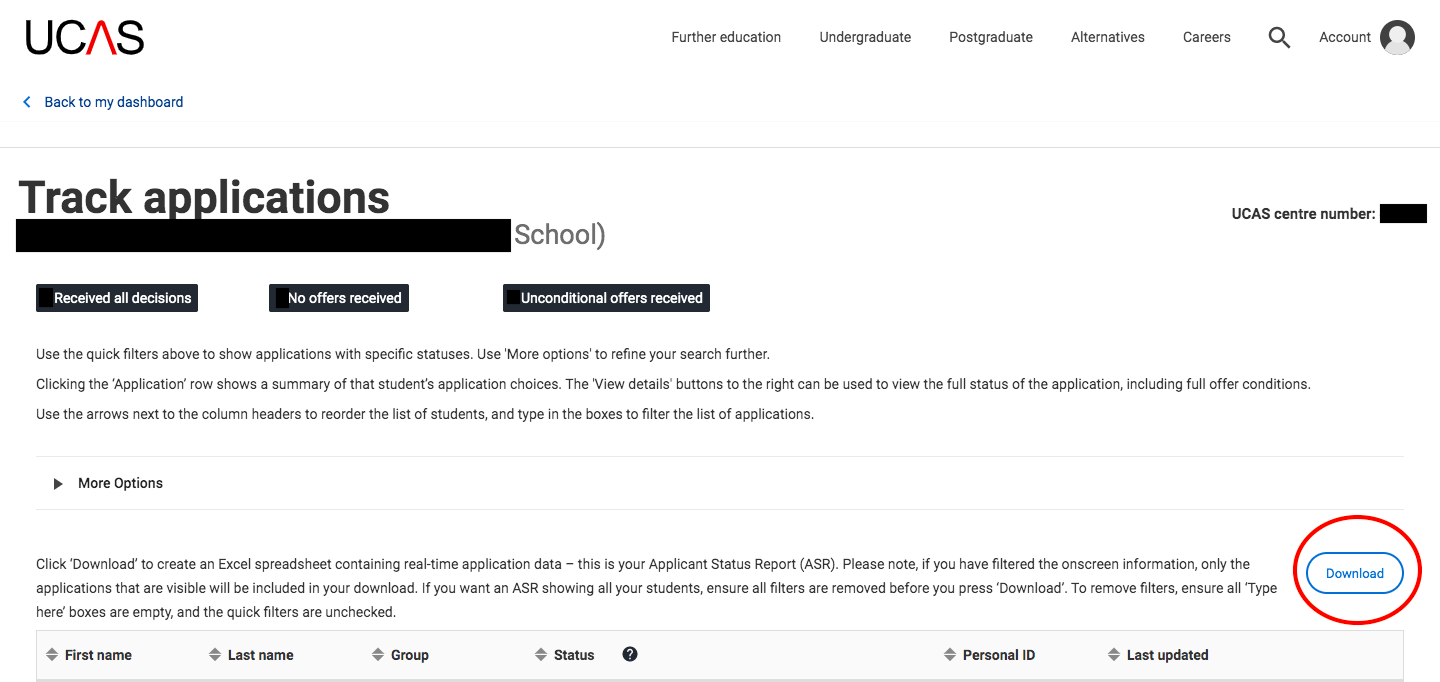 Step 4: Email the file to hi@bridge-u.com and copy your Customer Success Manager (CSM). If you have any questions, your CSM is able to help update you on the status of the import.
Please DO NOT make any changes or edits to the file downloaded from UCAS Centre, as this may interfere with the import process.
Interested in learning about other ways to keep your students' application data up to date? Click here for an overview.