As a BridgeU advisor, you can easily edit application outcomes for your students.
Please note: If you prefer students update this information themselves, share this video with your students to guide them through the process.
Interested in learning about other ways to keep your students' applications data up to date? Click here for an overview.
Step 1: After logging in to your BridgeU Advisor account, navigate to your 'students' tab
Step 2: Filter your list of students to the current graduating cohort. If you are part of a larger team, you can also filter the advisor so you only see the students assigned to you.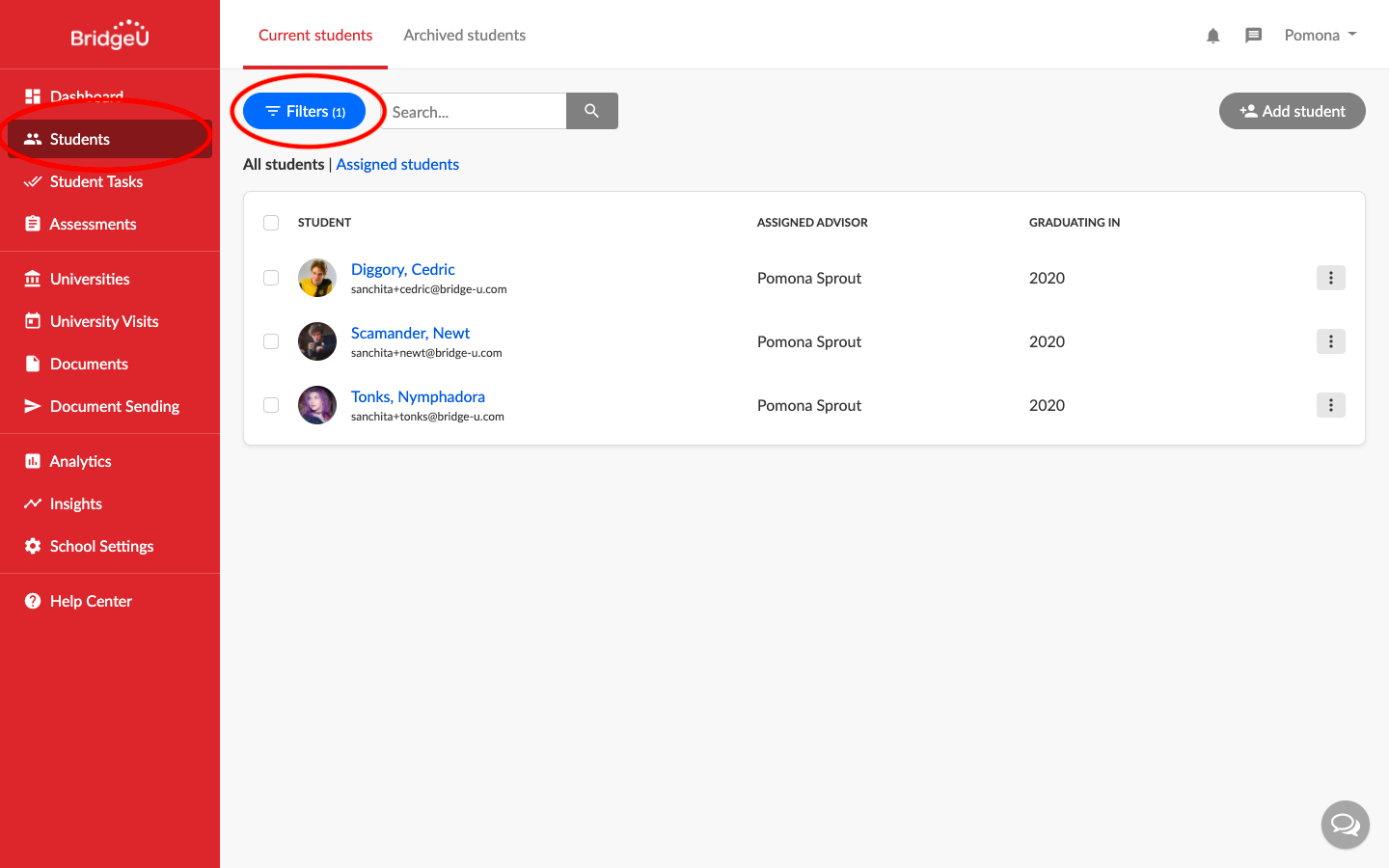 Step 3: Click on a specific student's name. An overview of the student will appear from the right side of your screen.
Step 4: Within the student overview, navigate to the 'applications' section. Here you can see all of the student's applications as well as the most up-to-date status of those applications.
Step 5: Click the 'pen' button to open the student's applications so you can edit their outcomes.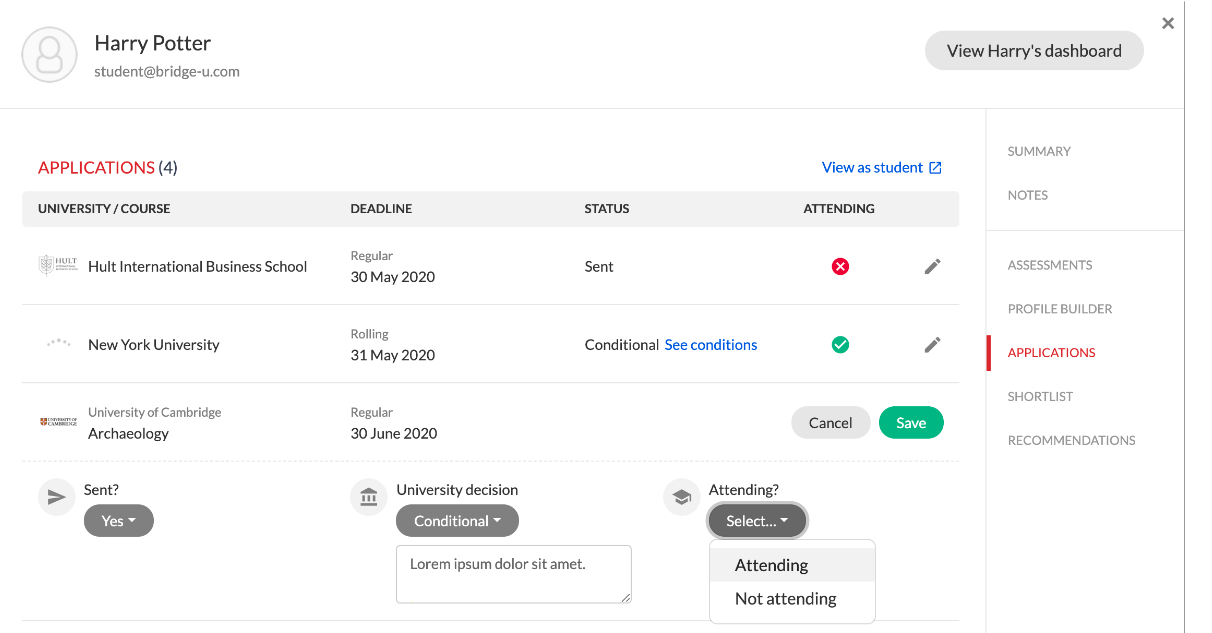 Step 6: When you have updated the information to the best of your ability, hit the 'save' button. You then can click the X button in the upper right hand corner to return to your 'students' tab and move on to the next student.