If you have any issues or queries that cannot be resolved using our help articles, please seek support by contacting us via Live Chat or email.
To access support via Live Chat, please see the bottom right icon on your screen. Whilst viewing help.bridge-u.com, this will appear in the bottom right corner in red.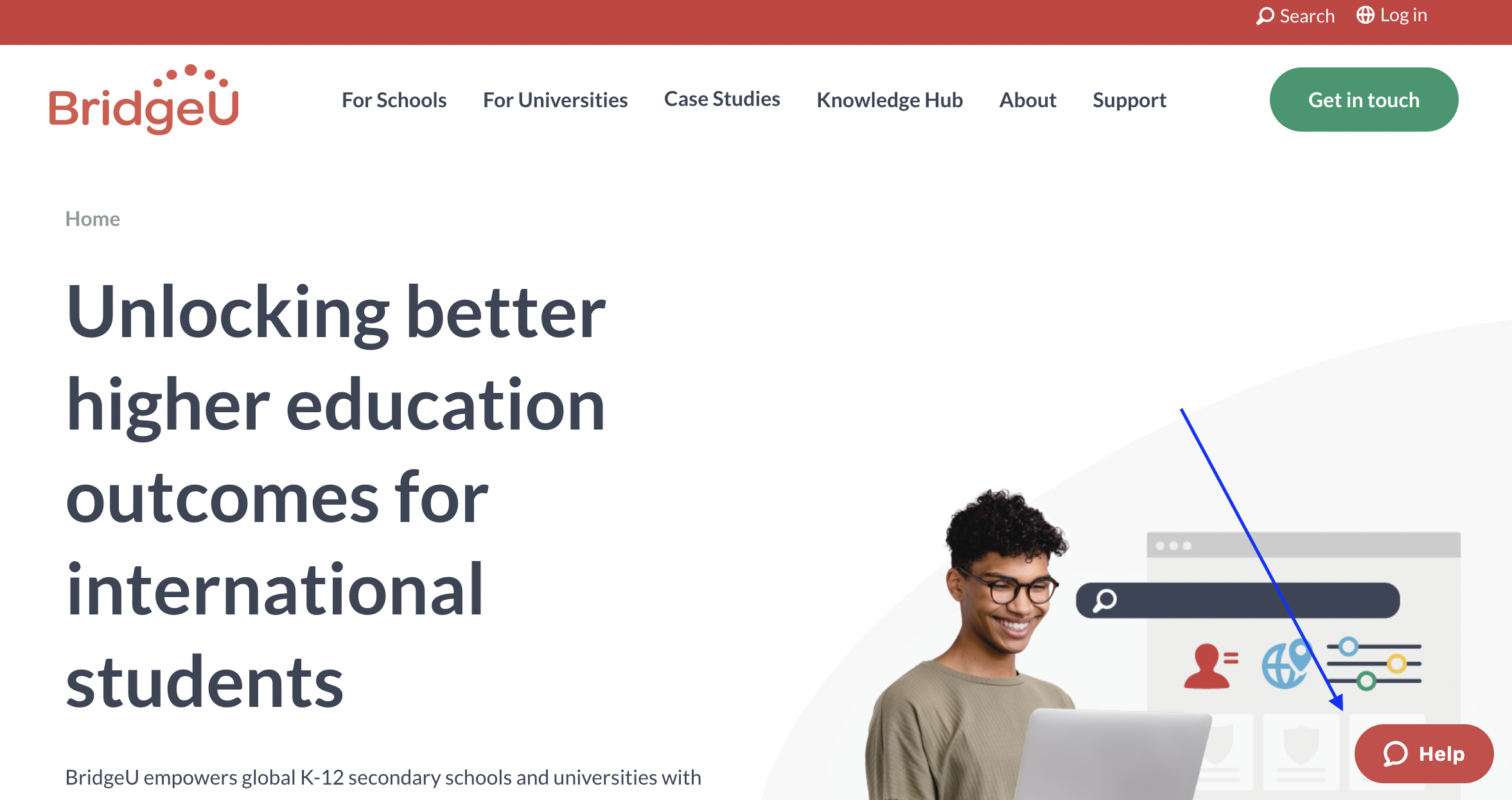 If you are inside the BridgeU platform for your school, this will appear in the bottom right corner as a grey speech icon. (If you do not see these options, you may need to enable cookies)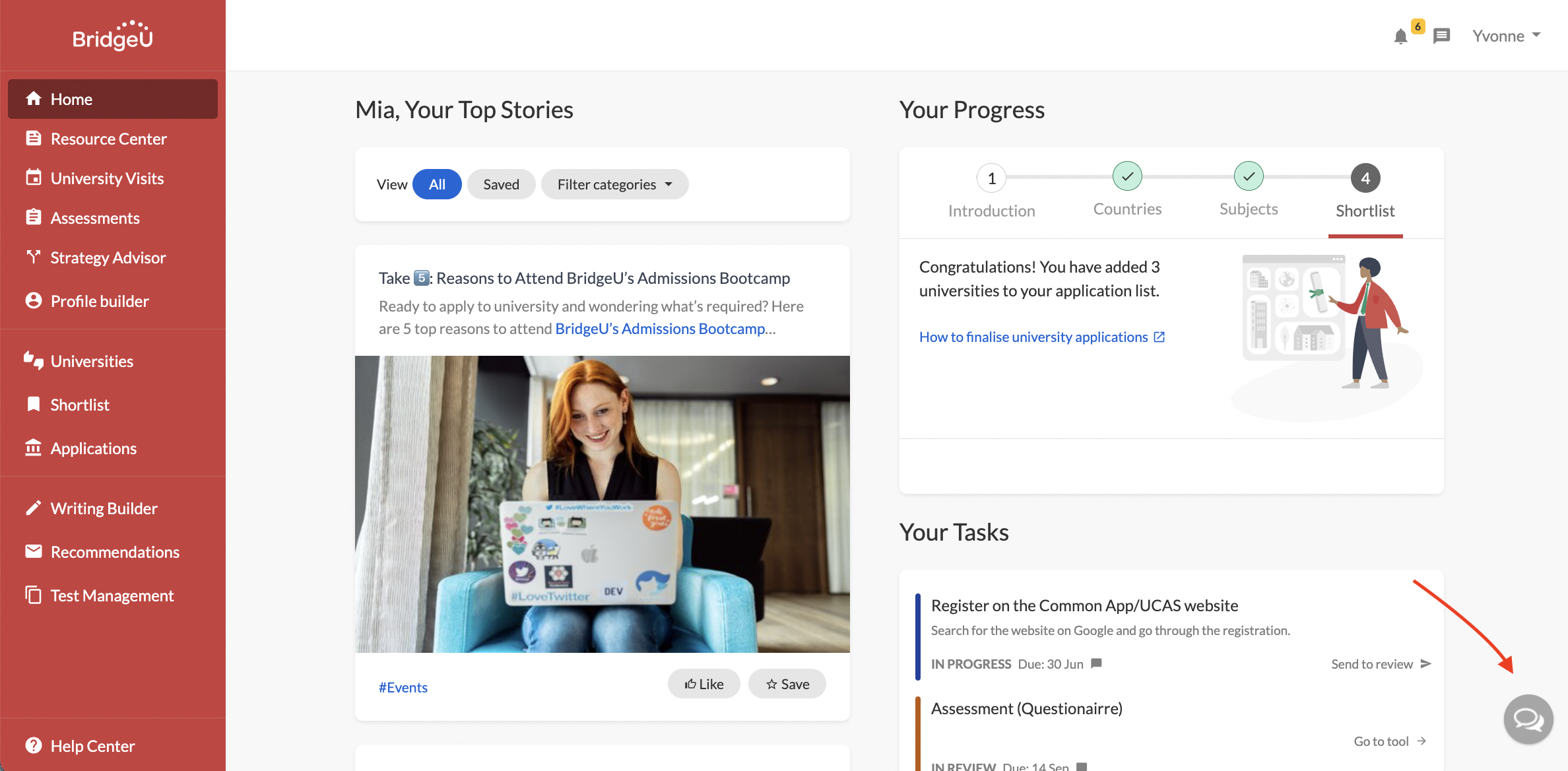 If you have any questions, need further assistance or have some general feedback for us - we'd love to hear from you! Contact our Support team via Live Chat and by emailing hi@bridge-u.com.
You can also ask our BridgeU Community, a space exclusively for our BridgeU counsellors to ask questions, share insights, provide feedback and get help not just from BridgeU, but directly from other BridgeU counsellors.
We look forward to hearing from you, we are here to help!