To add a transcript for a student and then attach it to the school report:
Click on the name of the student

Press 'ADD DOCUMENT'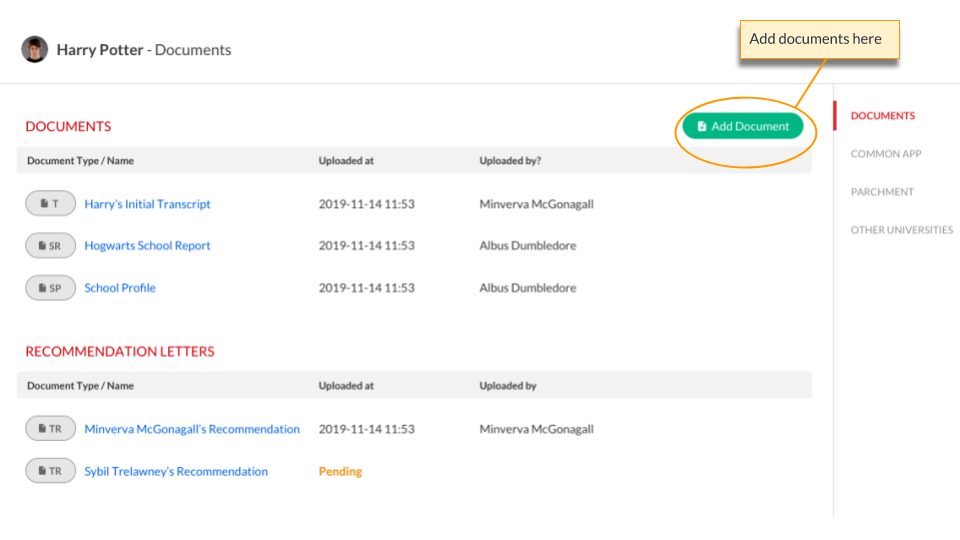 Select 'Transcript' and upload the required document in PDF format.

Give it a name and press save. We recommend uploading transcripts as "Initial Transcript", "Mid Year Transcript", or "Final Transcript."

Click on 'Common App'

Click 'School Report' to attach the Transcripts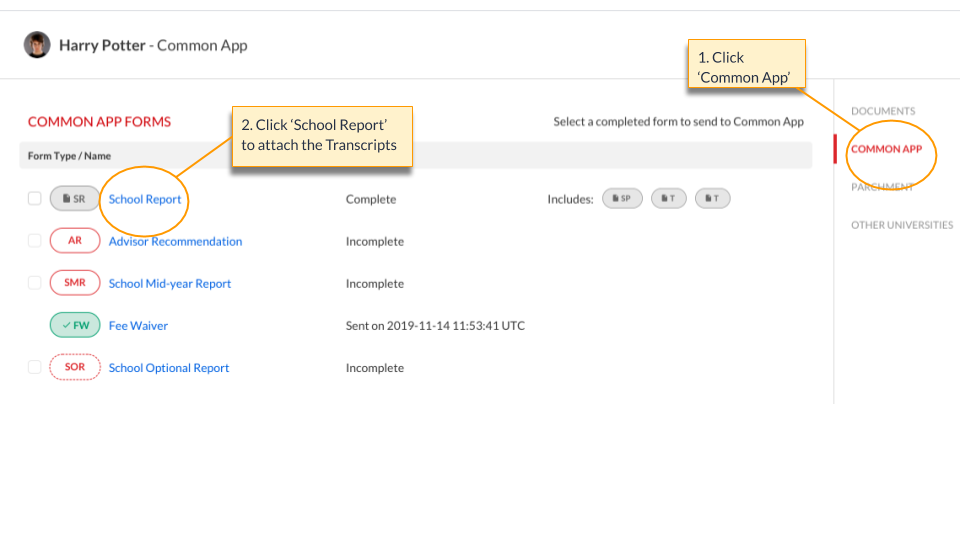 Scroll down the form where it says 'Transcripts'




Select the number of transcripts you intend to send eg 1 Transcript

Click on 'Transcript 1' to attach the relevant Transcript

Save the School Report

You will then see the transcripts attached to the school report:


Important! If you later need to change/remove the number of transcripts, please make sure to reflect this in the School Report Form. Then press 'Save' after making any changes so that it updates and attaches the correct Transcripts.