The Common Application requires a School Report to accompany all applications. The School Report gets sent along with the School Transcript (you can send up to 4 transcripts per student) and, if requested, a School Profile.
The School Report and School Profile only need to be completed once, and these will then appear for all students in the Document Sending tab when required by a College or University.
For ideas on how to compile a School Profile, NACAC has a database of sample school profiles that you can check out.
School Report:
To add a School Report, navigate to the School Settings located on the left-hand side. Select "School Report", and fill in the blank spaces and answer questions. Once completed, click on Save and the school report will then appear for students in the Document Sending page: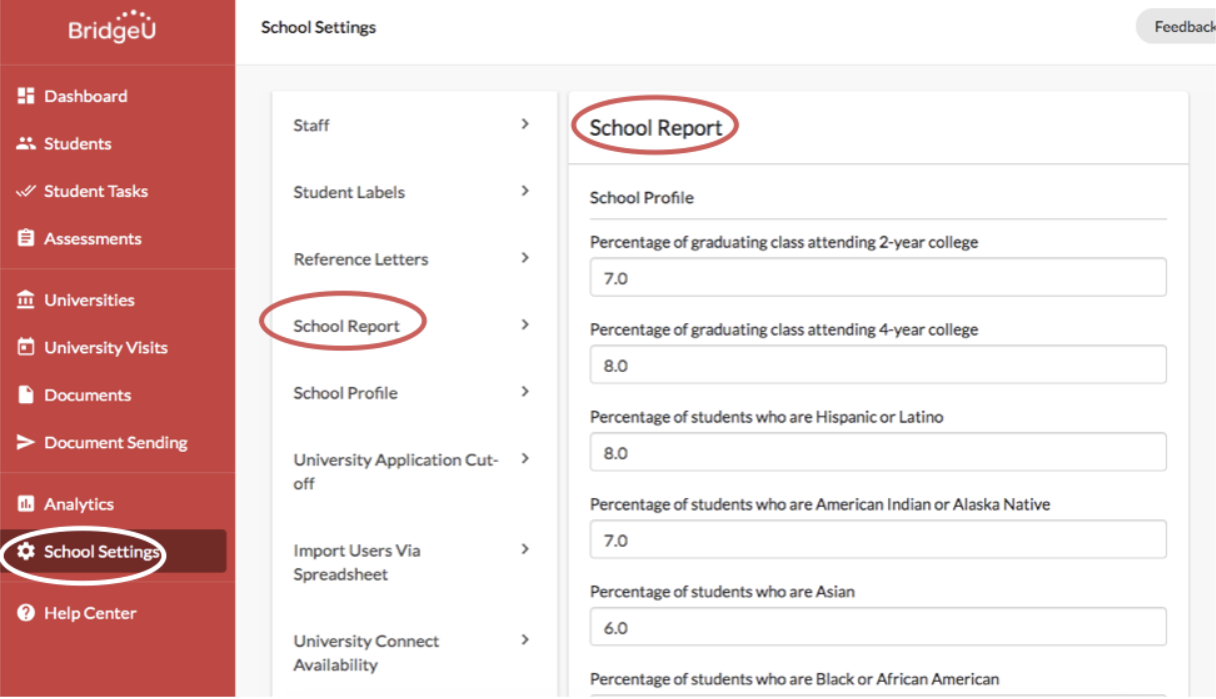 School Profile:
To add a School Profile, navigate to the School Settings located on the left-hand side. Select "School Profile", and add this document in PDF version. The size limit is 2MB: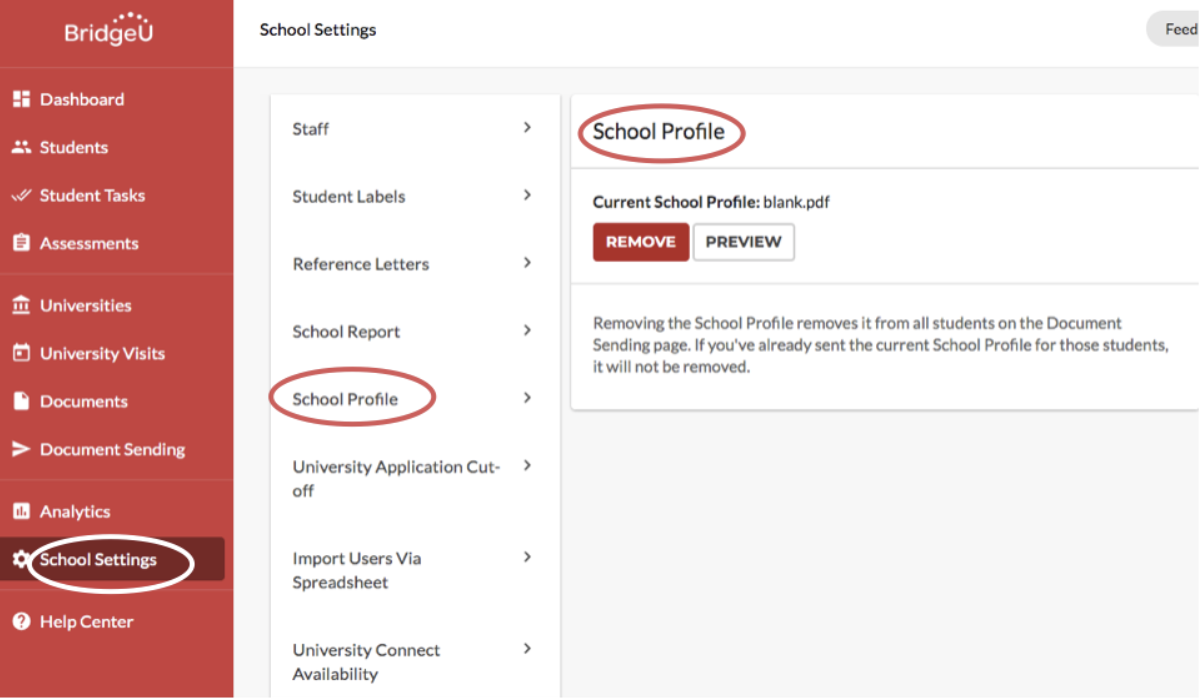 The School Report (SR) and School Profile (SP) will now appear on the Document Sending next to a student, shown in the screenshot below: