1. Click ADD DOCUMENT and search for "Transcript" under Document Type
2. Name the Document so it is easy to identify
3. Click Choose File to upload the required midyear grades transcript document (PDF under 2MB) and click Upload.

4. Click COMMON APP to the right of your screen and search for "School Midyear Report" under Form Type and click School midyear report.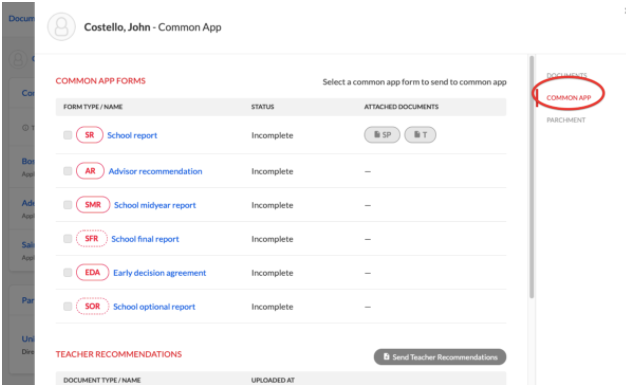 5. Answer the necessary questions on the form, and under the "Transcripts" section ensure you select the correct Transcript that you have just uploaded from the dropdown. Click Save.

6. Once the form is marked complete, the form bubble will turn grey, which means that you are ready to send it off.