Below you will find the steps on how to send the School Midyear Report for your students.
Step 1: On the student's Document Sending Index Page, click the green Send Common App Forms button to open the Common App overlay.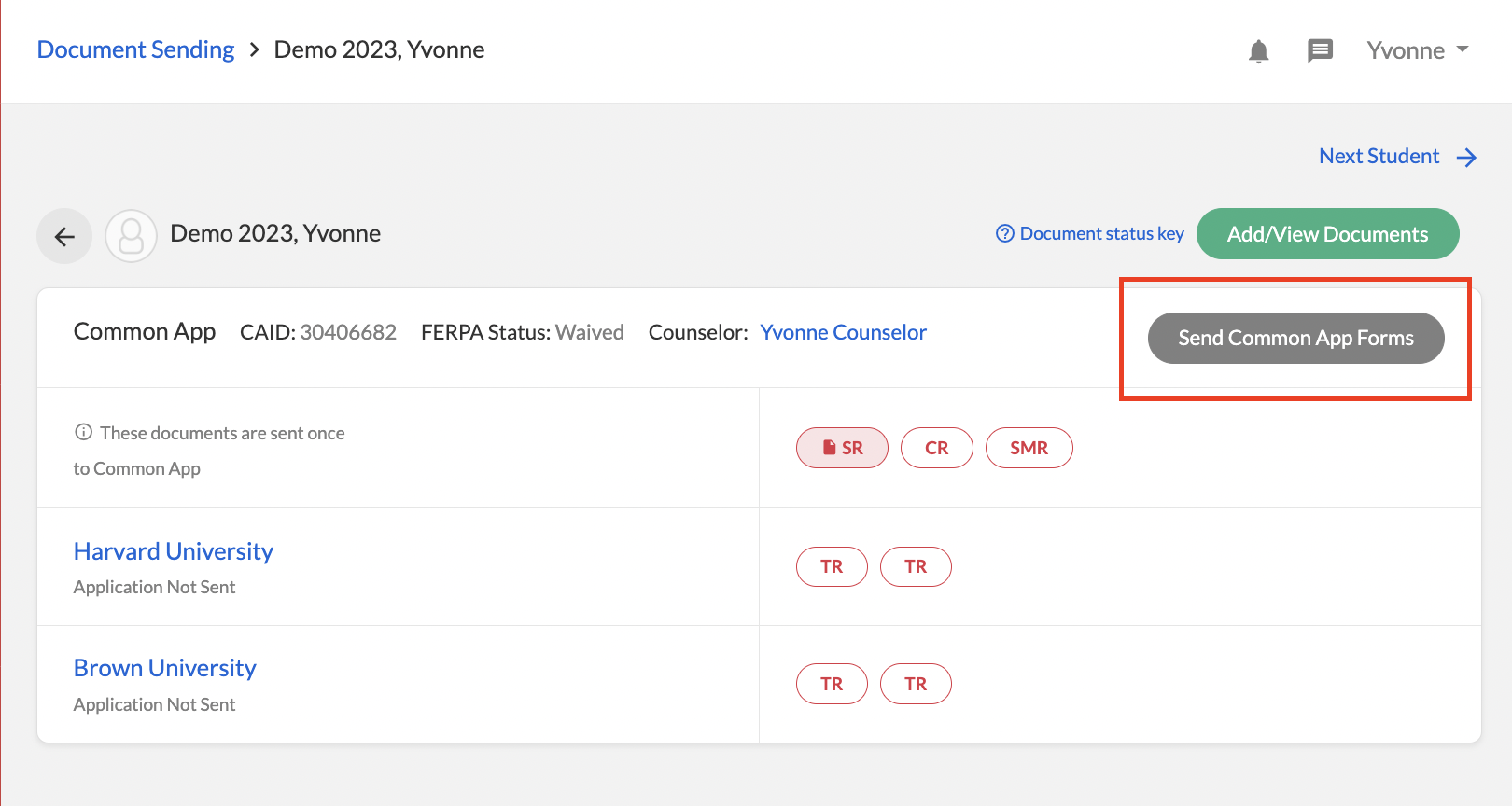 Step 2: Click into the School midyear Report to open up the form.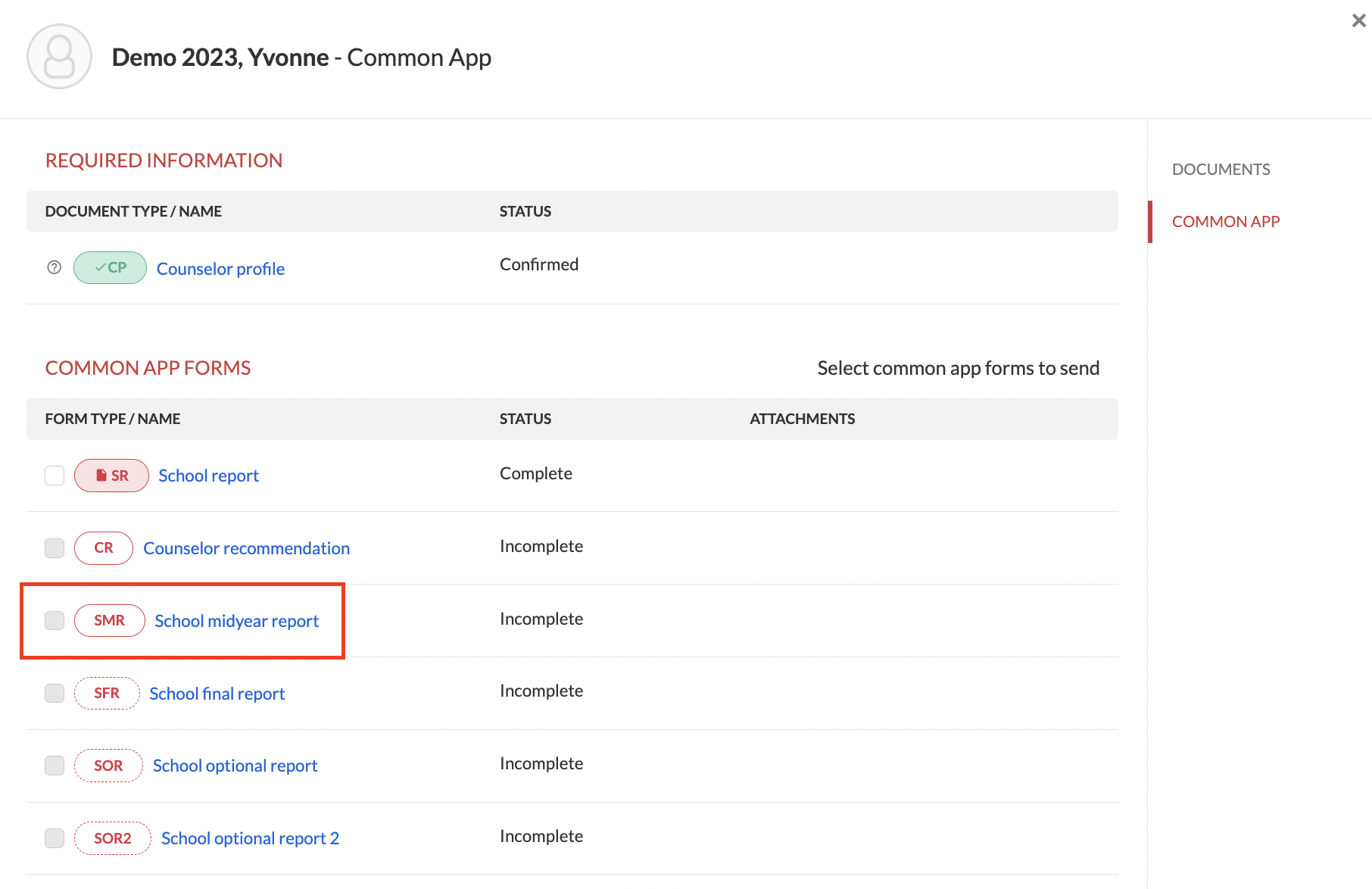 Step 3: Answer the necessary questions on the form by going through the different sections on the side menu (Class Rank, GPA, Transcripts, Summary)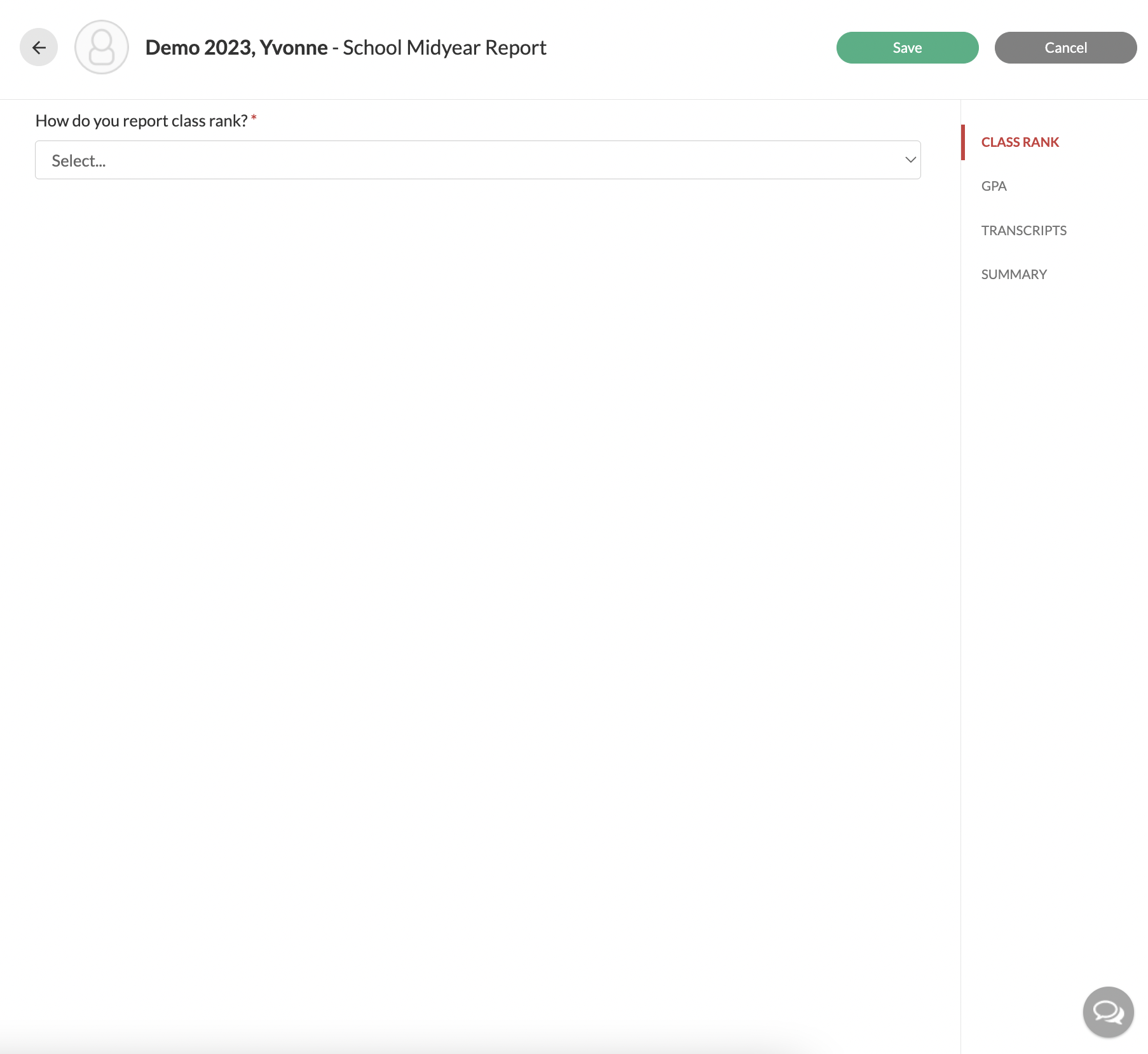 Step 4: When you reach the Transcripts section, you will have the chance to select an existing Transcript or upload a new one directly in-form.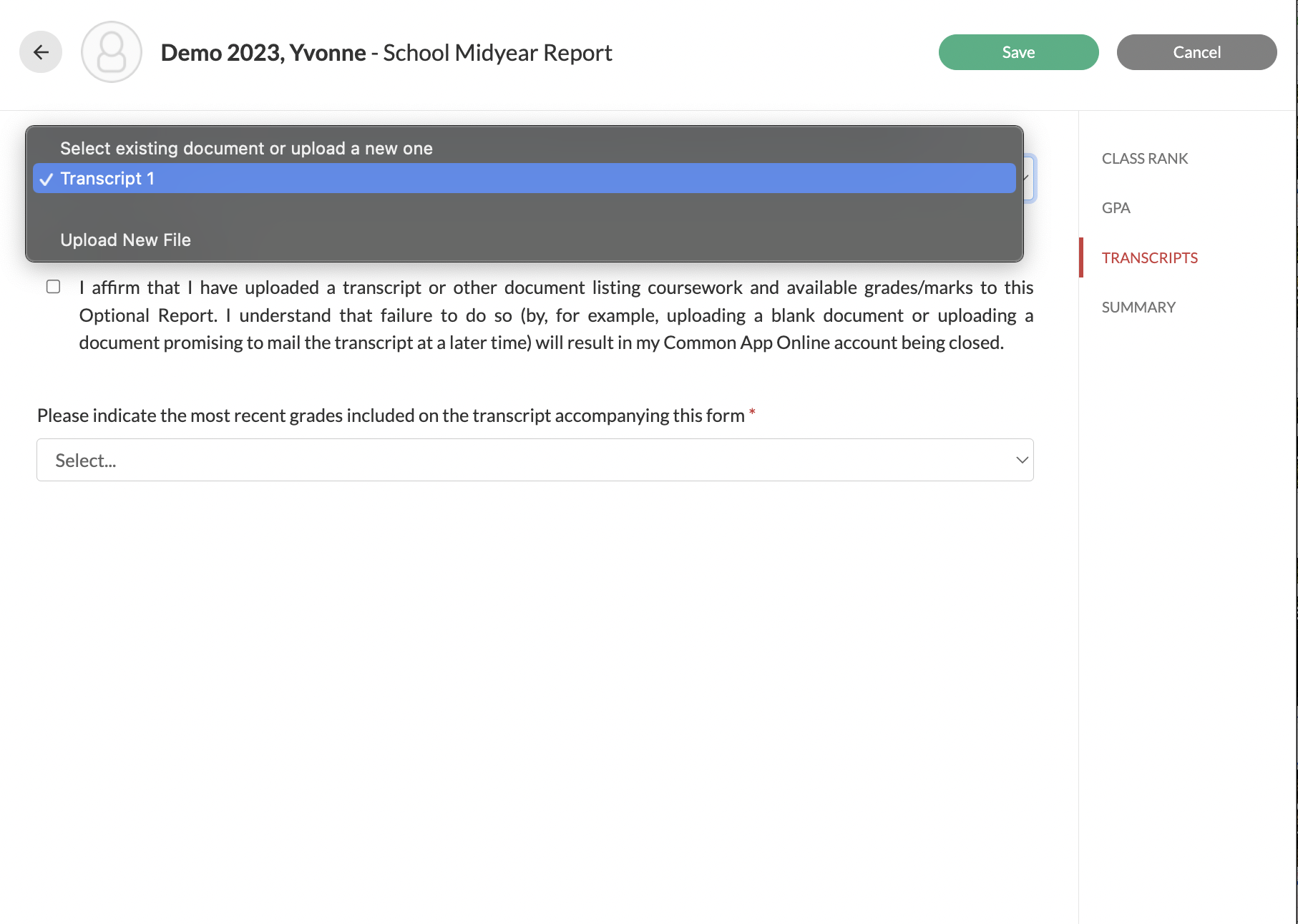 If you need to upload a new transcript, select Upload New File from the drop-menu. This will enable the upload window to appear and you can browse and select the Transcript you wish to upload (note: make sure the file is in PDF format). Once you have selected the Transcript file and gave it a unique document name that you can easily identify, you can then click the green Upload button to attach the file to the form.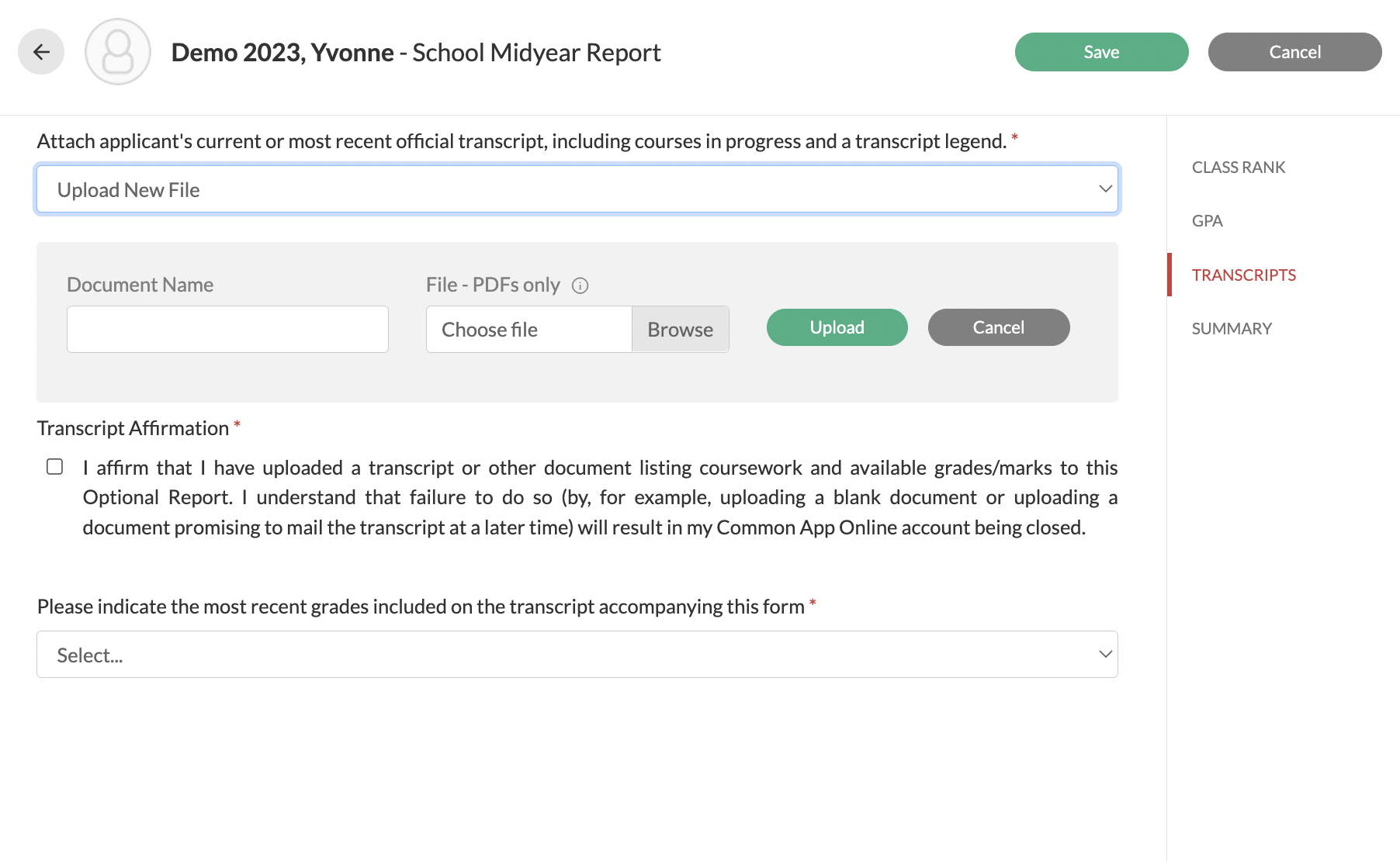 Step 5: When you have completed answering the necessary questions on the School midyear Report form, you can click the green Save button at the top to save the form.
Step 6: If the School midyear Report status bubble displays a light red colour, then the form has successfully been saved and is ready to submit.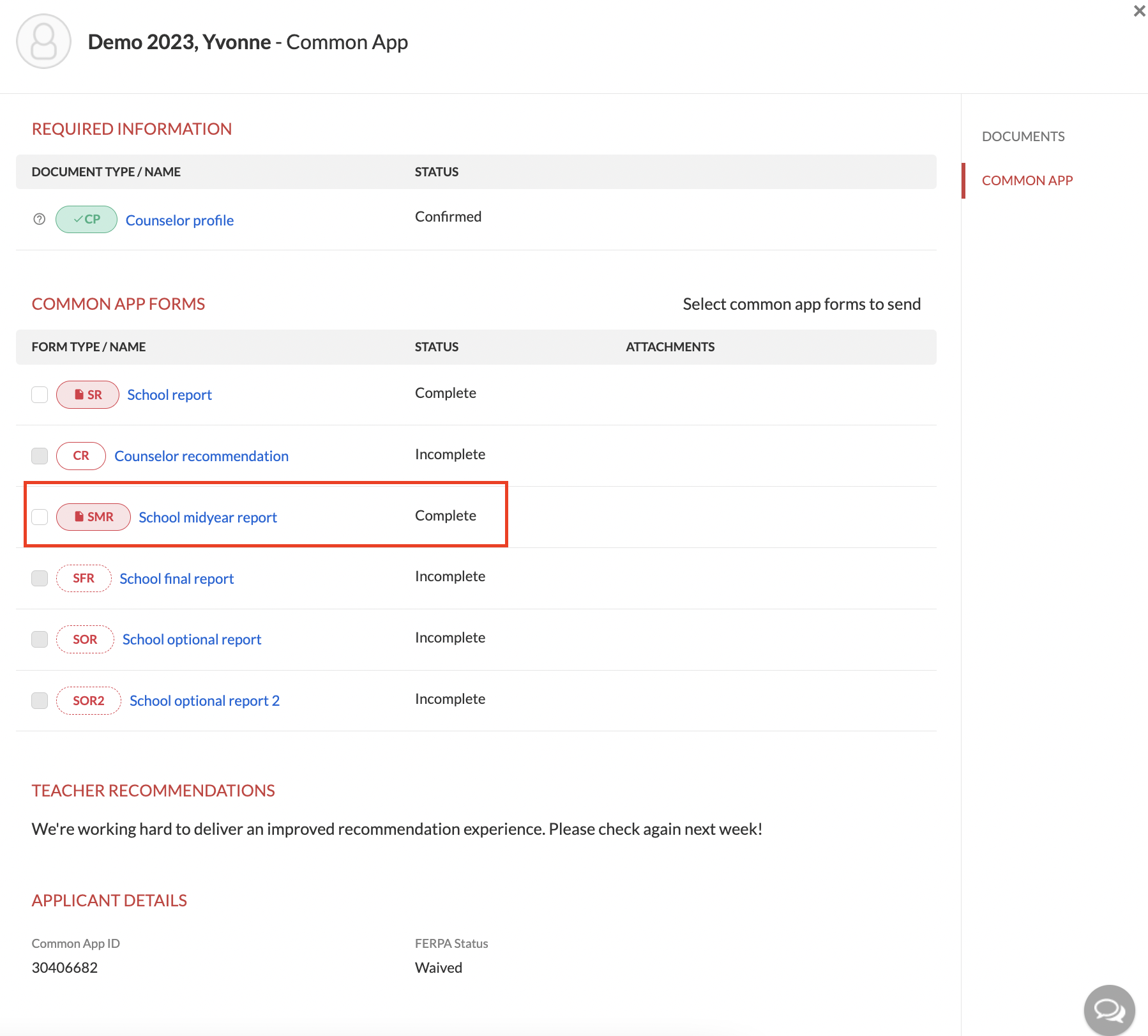 "If you have any questions, need further assistance or have some general feedback for us - we'd love to hear from you! Contact our Support team via Live Chat and by emailing hi@bridge-u.com.
You can also ask our BridgeU Community a space exclusively for our BridgeU counsellors to ask questions, share insights, provide feedback and get help not just from BridgeU, but directly from other BridgeU counsellors."