To complete the individual School Report for Common App, first the School wide report must be uploaded.
Head to the Document Sending tab on the left hand side of your BridgeU account
Click on the student you wish to complete the individual form for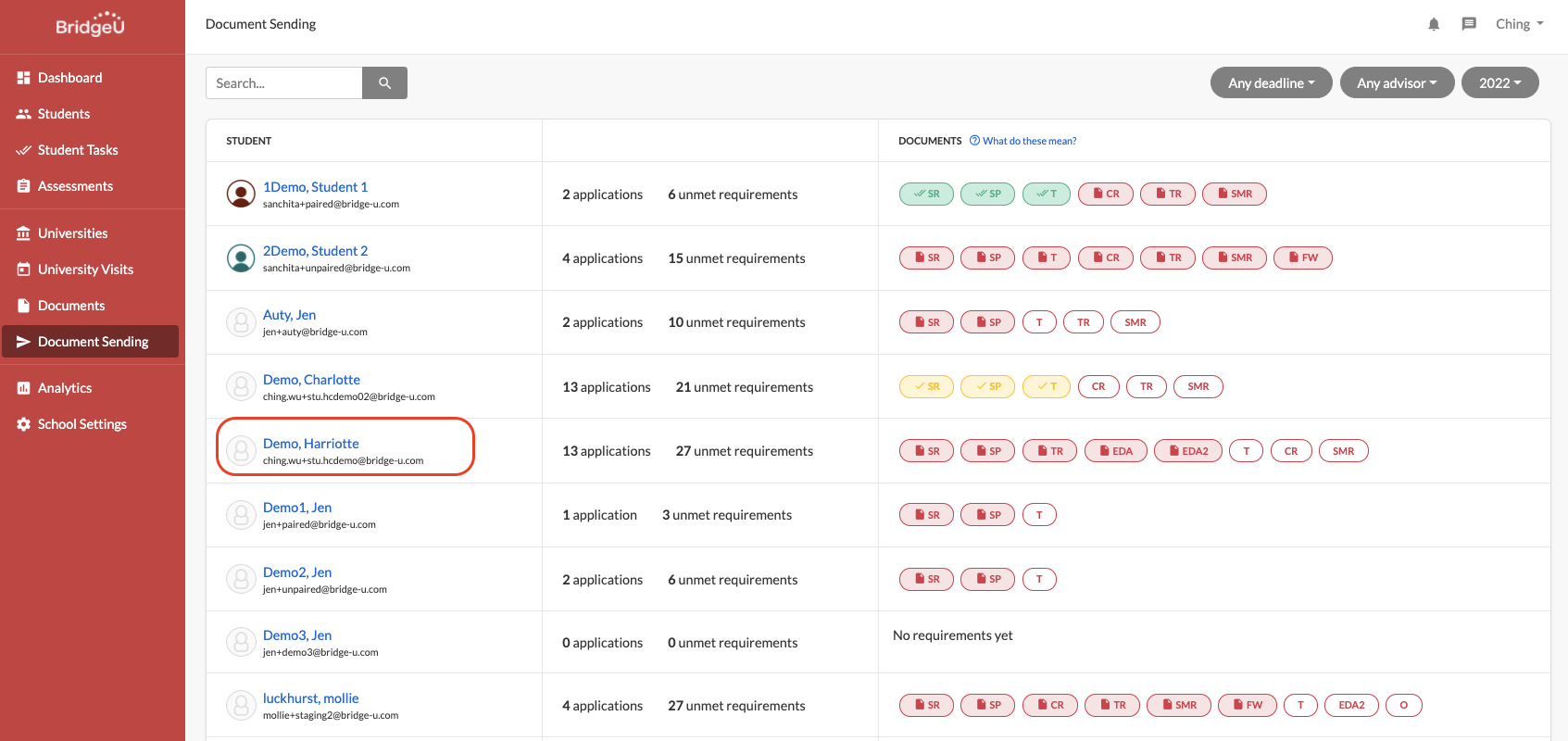 On the student's individual document sending page, click on Send Common App Forms button

A list of documents to be sent to the Common App will appear. You can see the documents have a red line around them as they are incomplete.
Click on School Report to bring up the Individual form and attach documents to it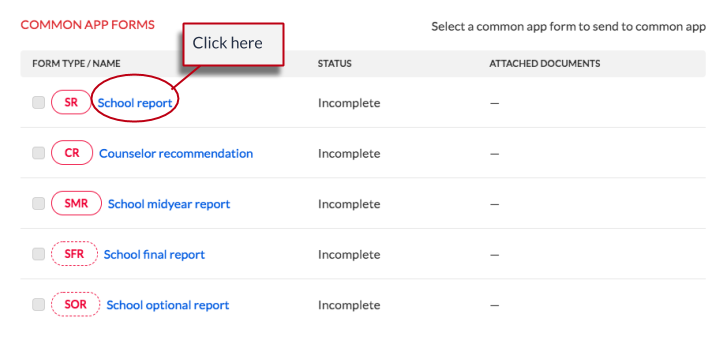 The individual school form will now appear that you can fill out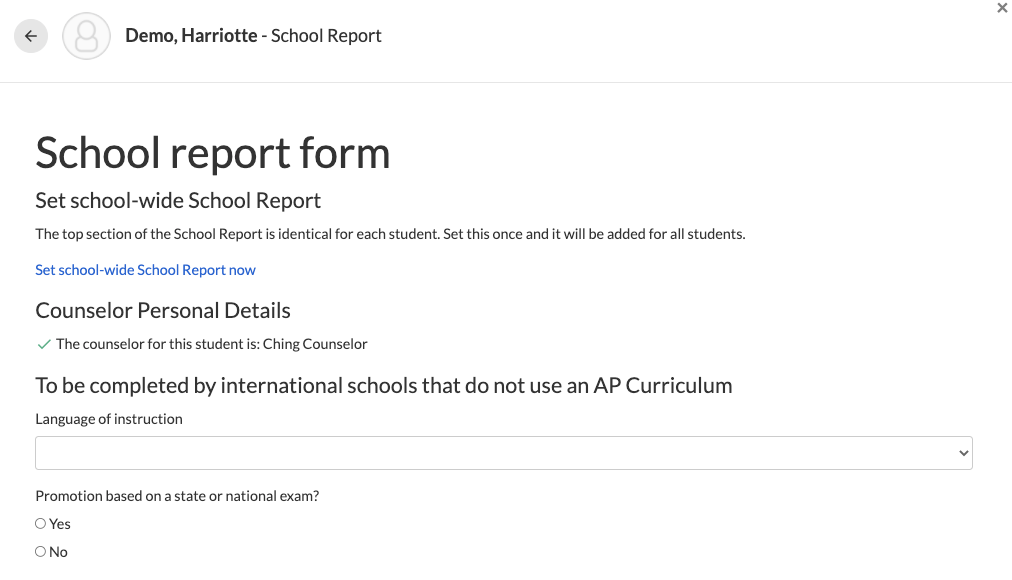 Scroll down the form to attach the relevant transcripts to the School Report:

Schools are able to indicate up to 4 transcript documents on the School Report. Click here for instructions on how to upload a Transcript.
The number indicated on the School Report must match the number of transcript documents uploaded, so if you say '2' and then only upload 1 initial transcript you will receive an error message.
This is also where you can now attach the School Profile:
Once you have filled out the School Report, press save. If there are any errors in the form, a message will appear explaining what is missing.
The School Report bubble is grey which means it is now complete and ready to be sent. On the right-hand side, you can see that the School Profile and Transcript are both attached to the School Report.
Tick the form and press Send on the right-hand corner to send it

The School Report and attached documents will be released to Universities from Common App after the student has submitted their application and paid any fees, according to their One and Done Policy.