The School Optional Report is used to update grades or send corrections at any point in the current application cycle, after the initial School Report has been submitted. The School Optional Report is not a substitute for the School Midyear Report or School Final Report.
How to submit the School Optional Report
Step 1: From the student's Document Sending Index Page, click the Send Common App Forms button.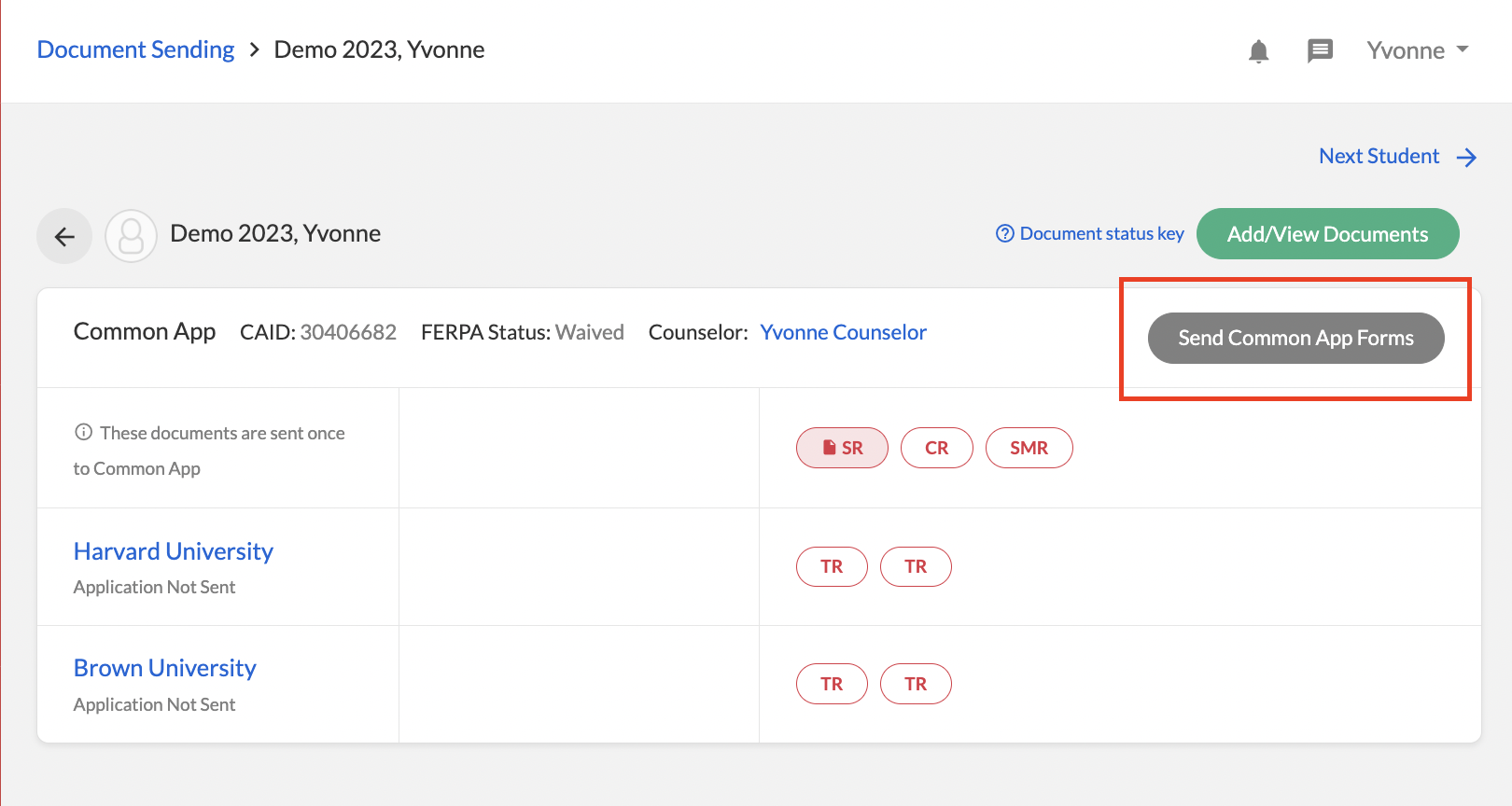 Step 2: Select the School Optional Report and the form will automatically open.
Step 3: You will need to select the specific update on the School Optional Report form you want to make changes to for the student's application.. Depending on which reasoning you select, you will notice the relevant section will appear on the right-side menu.
Step 4: Once you have completed the necessary information that is required, you can click the green save button at the top. If there are no error messages appearing and the status bubble is a light red colour, then your form is successfully saved and is ready to submit.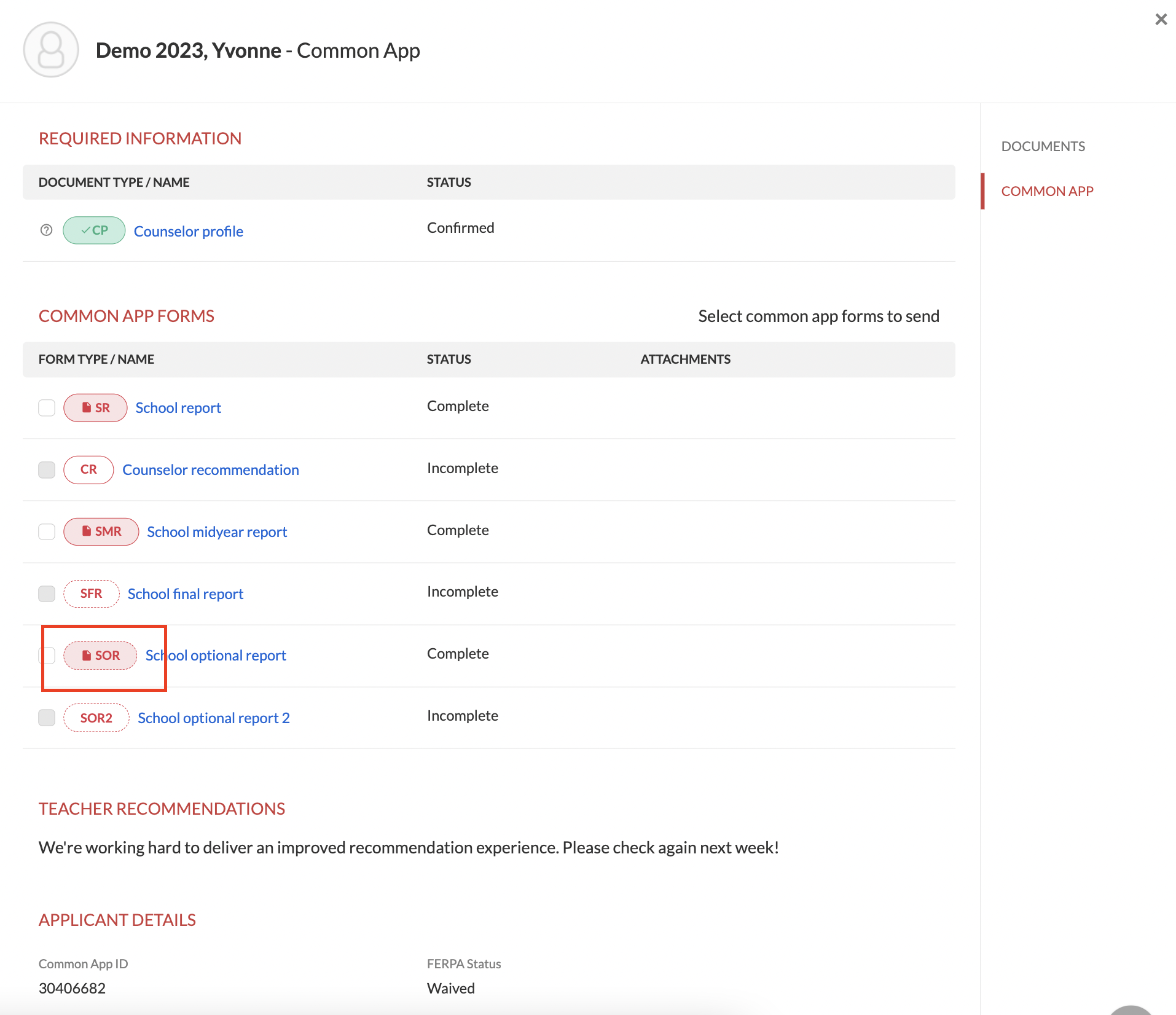 Restrictions and requirements:
Similar to the School Report, the accompanying documents (e.g., school profile, transcripts, change explanation) are sent bundled WITH the School Optional Report. They don't have separate checkboxes for sending.
Similar to the School Report, it will say 'submitted' for the School Optional Report on the student's Common App under the 'Recommenders and FERPA' section for any University.
Nothing can be submitted after the School Final Report has been sent, including the School Optional Report.
If you have any questions, need further assistance or have some general feedback for us - we'd love to hear from you! Contact our Support team via Live Chat and by emailing hi@bridge-u.com.
You can also ask our BridgeU Community, a space exclusively for our BridgeU counsellors to ask questions, share insights, provide feedback and get help not just from BridgeU, but directly from other BridgeU counsellors.