If you are planning to apply to any Common App universities or colleges, follow the steps below to learn how to add them to your BridgeU Applications list.
Not applying to a university via Common App? you can follow these steps instead to add to your BridgeU Applications list.
Step 1: When logged in to your Common App account, navigate to College Search. Search for and add any Common App university or college.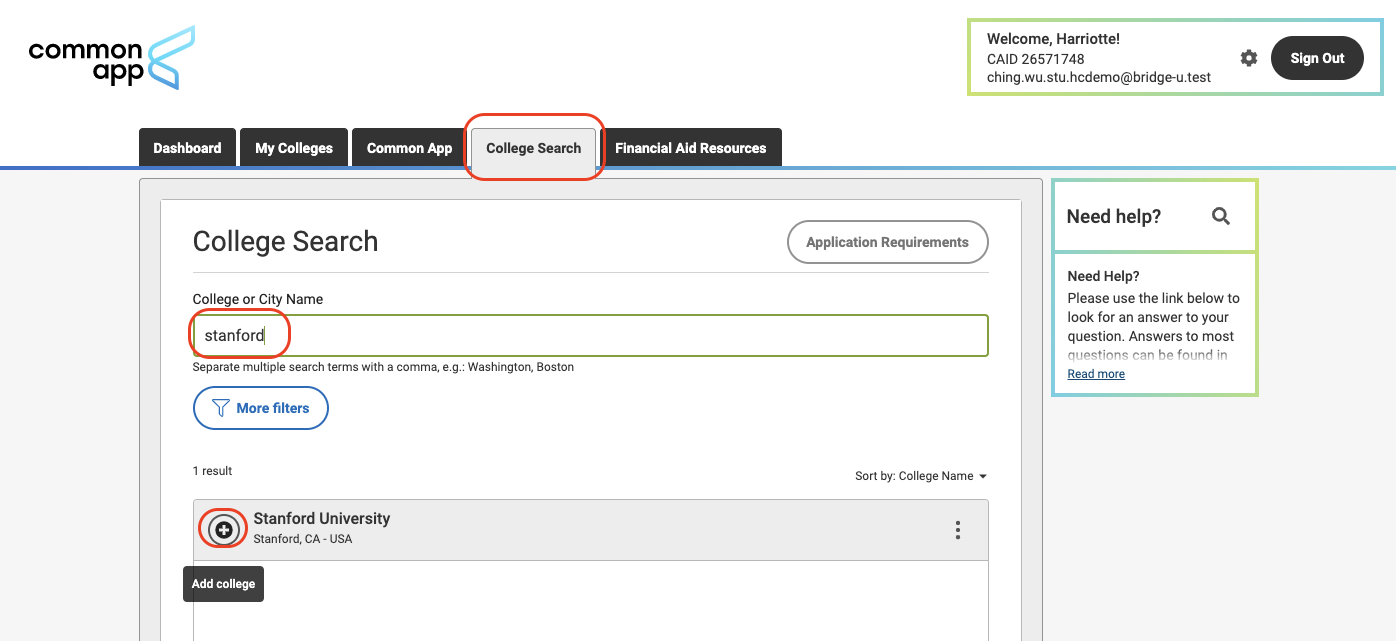 Step 2: The institution(s) you added will now appear in your My Colleges list. Click on a specific university to input information on your start term and admission plan [University Name] > Application > Questions > General. Answer the questions in this section and click to Continue. By completing these questions, you are providing BridgeU information on your selected application deadline.
Note: You will also need to complete the FERPA release authorization process on Common App before your teachers or advisors can upload recommendation letters and reports on your behalf. You can complete this in the section visible below titled Recommenders and FERPA. Learn more about the FERPA waiver here.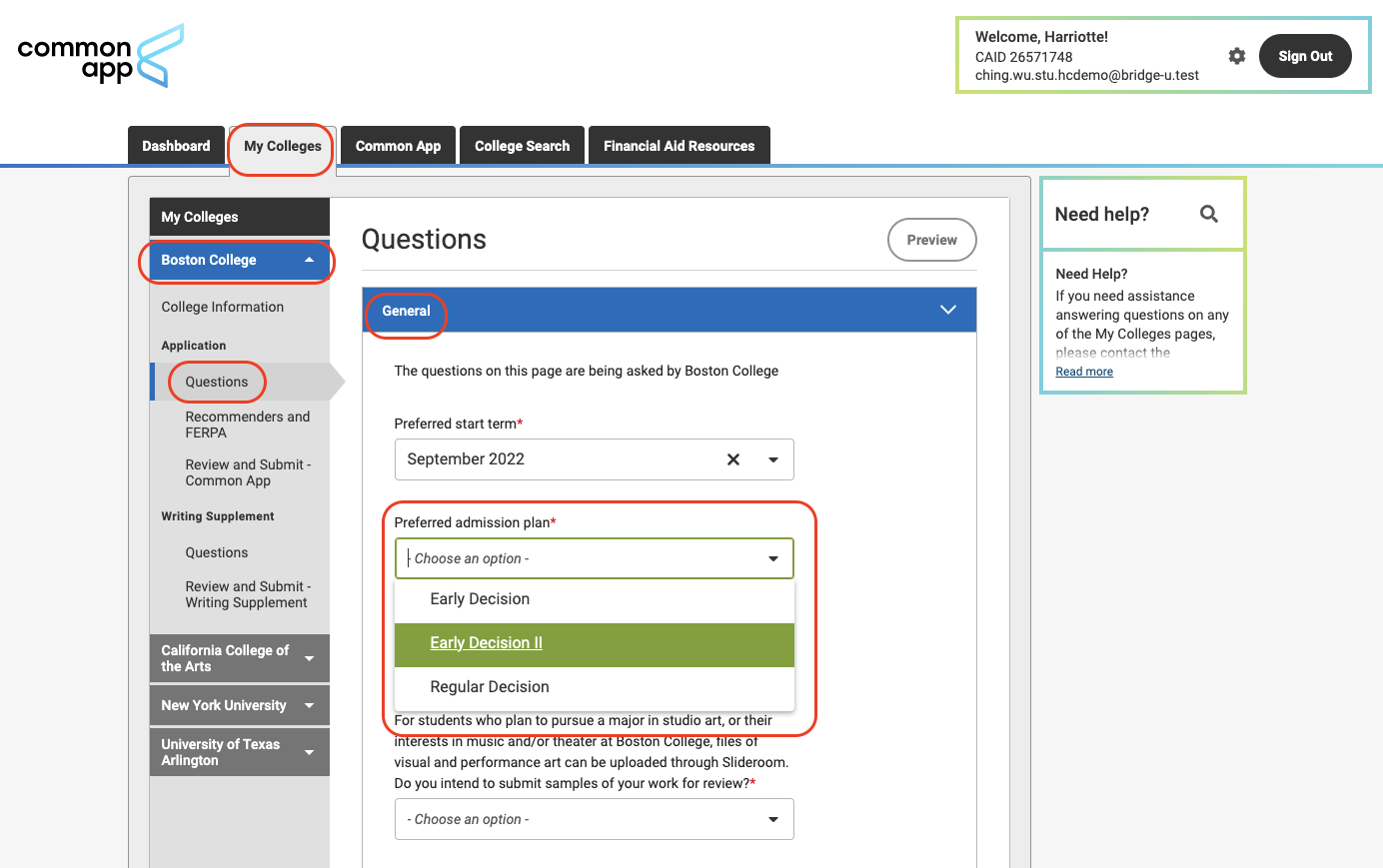 Step 3: Once you've updated applications on your Common App account, the data should be automatically synchronised back to your BridgeU Applications page. If for some reason your Common App applications didn't show in BridgeU Applications, please click Sync from Common App. The sync may take a moment and you may need to refresh the page.

Step 4: Your BridgeU Applications page will update. Double-check that the university (or universities) added match your Common App My Colleges list and selected deadline(s).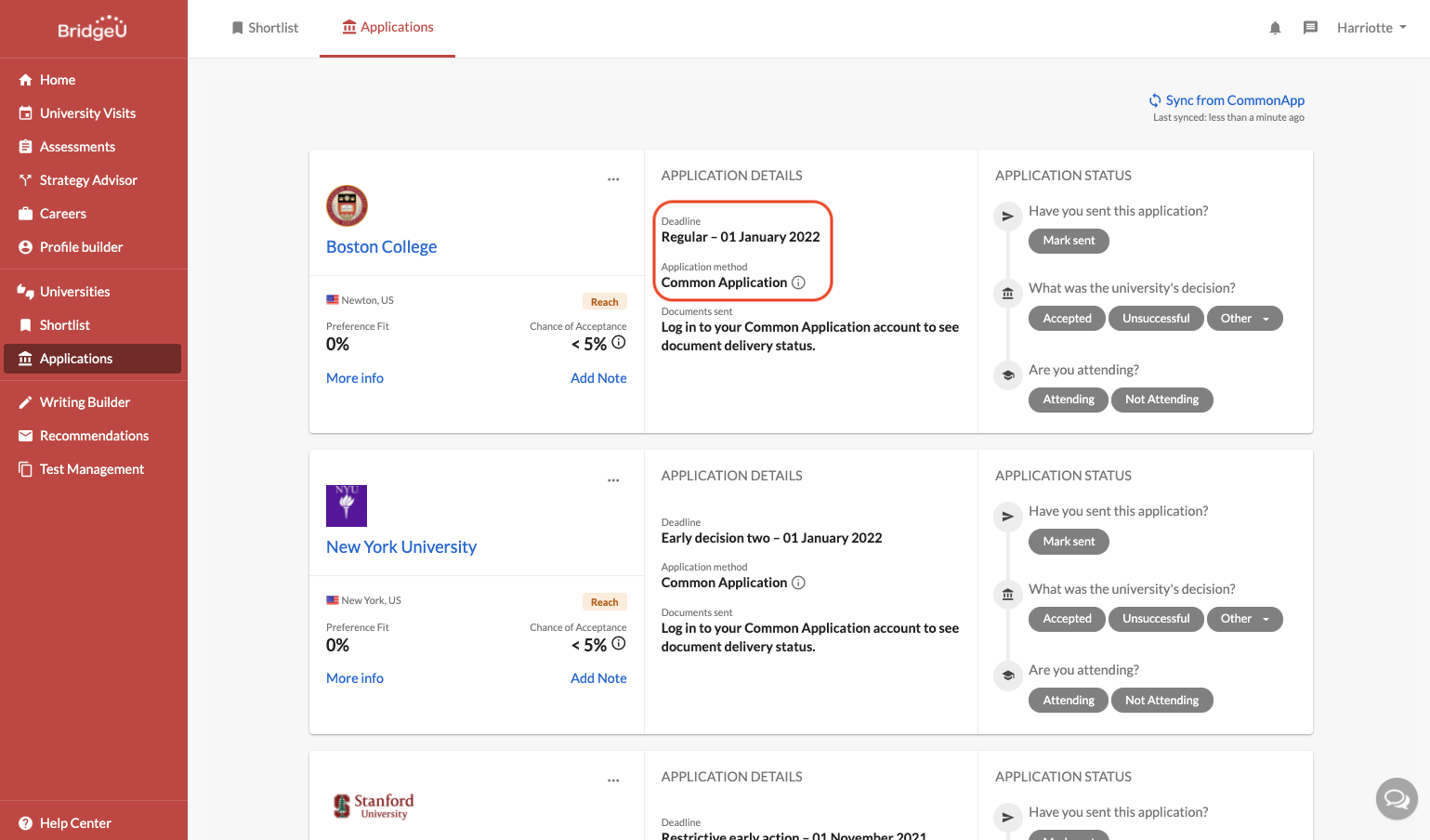 Step 5: If needed, you can remove any Common App universities from your BridgeU Applications list by removing them from your Common App My Colleges list and repeating Step 3 above to Sync from Common App if need be.
🎉 Congratulations, you have now successfully added Common App universities and colleges to your BridgeU Applications list. Make sure to check out BridgeU's Guide to US Application Essays and good luck with your applications!