Labels are a handy way to keep students organised into groups. You can create labels for any category, from school house to the type of application.
To create a label:
Step 1: Click School Settings from the left-side menu and click on Student Labels.
Step 2: Type your label name, then click Add Label. Repeat for each new label.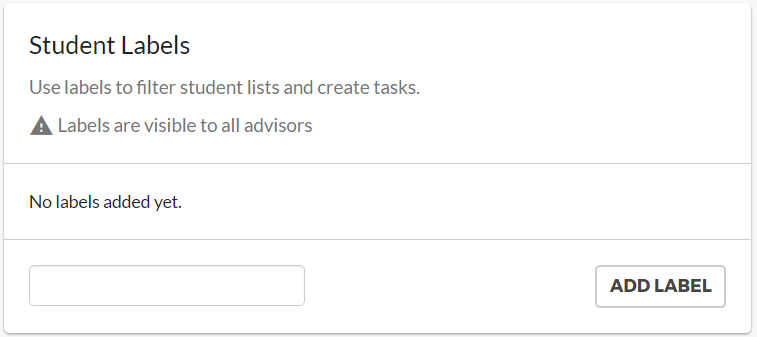 There are two ways to assign students to a label.
Assign labels in bulk:
Step 1: First create all necessary labels.
Step 2: In the BridgeU 'Upload Template', enter the relevant label(s) in the Labels column.
Step 3: To assign students to multiple labels, separate label names with a semicolon.
Assign labels manually:
Step 1: Click Students from the left-side menu.
Step 2: Click the more menu icon
next to the Student name. Then click Edit student.
Step 3: Check all Labels section that apply, then click Edit Student.
Step 4: Repeat for the next student.