You can track information related to your students with Notes:
Document your meetings and interactions with students.

Create public notes, or make them private to record sensitive information.

Send notes via email to students, teachers or parents.
Step 1: Go to the Students in the left-side menu.
Step 2: Click on the name of the relevant student. This will take you to the student's summary page.
Step 3: Click on the Notes tab on the right of the page to view this student's notes.
Step 4: To add a note, click Add Note at the top right, give your note a title and add your content.
Step 5: If the note contains information that should only be seen by you, tick the Private Note checkbox. Otherwise, the note will be visible to other advisors. When you're finished, press Save.
Step 6: You can share notes externally via email. Click the Email Icon to the right of the note, enter the relevant email address(es) and click Send button.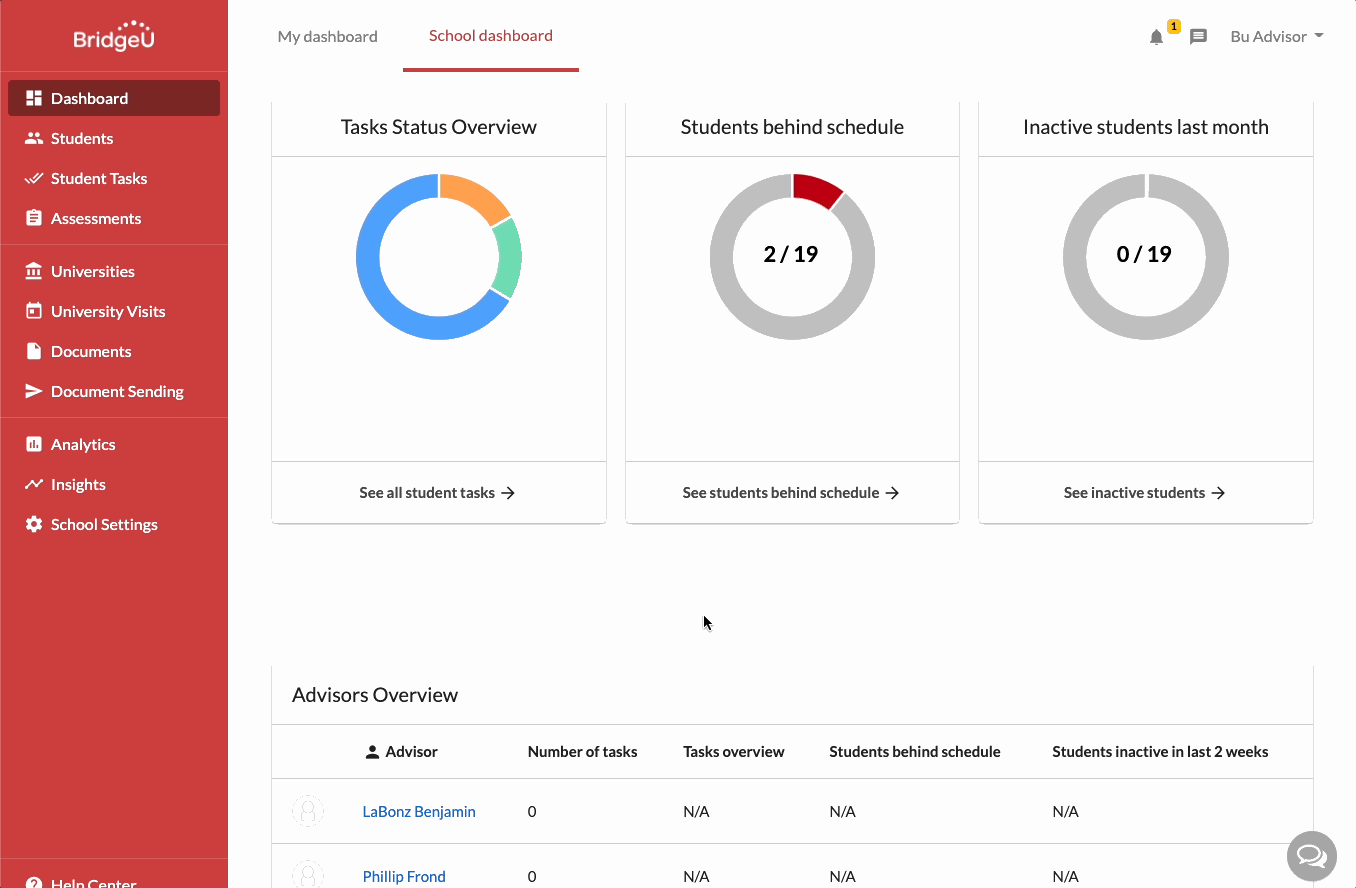 Tip: You can also make notes and comments on student work. For information, see student dashboards.

Congratulations! You finished the Advisor 'Getting Started' guide. Click here to return to the beginning.