It's time to let the people in! There are multiple ways to add users to your BridgeU account.
Users can be uploaded via Managebac Integration, in bulk or on an individual basis. Scroll down to find your preferred way.
Bulk uploading users via spreadsheet
The upload template can also be used to bulk import students, staff, and/or parents.
Step 1: Click this link to access the BridgeU User Import Template spreadsheet. Click file and make your own copy.
*If you cannot access google sheets please use the excel template at the bottom*
Step 2: Navigate through the Advisors, Students and Parents sheets; look for the tabs within the spreadsheet.

Step 3: Follow the instructions in the spreadsheet, completing all of the required fields. There are validations which will tell you the data will not be processed correctly. Please correct these errors.
Step 4: Whether it is your first time or if you have imported a spreadsheet before, you can upload the file in BridgeU. Go to School Settings in the left-side menu, click Import Users Via Spreadsheet and then click the button Create by Spreadsheet.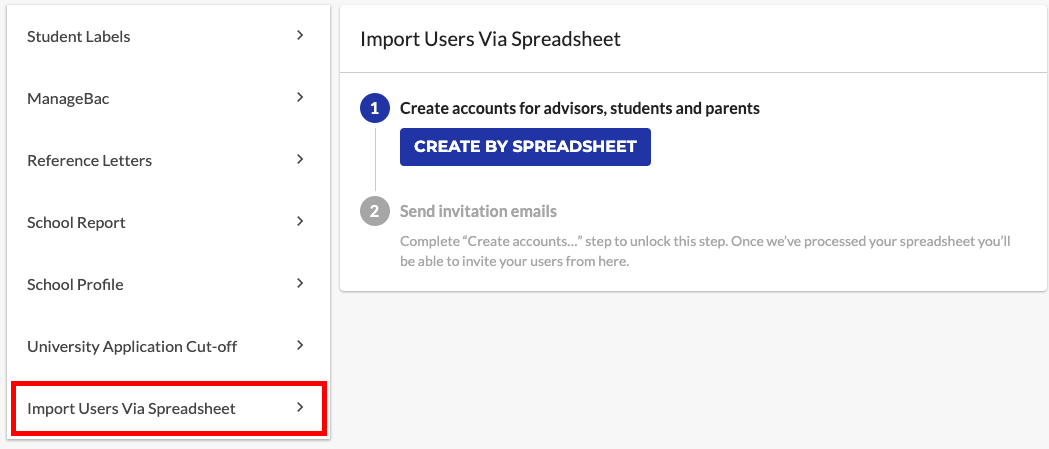 *BridgeU Upload Template - Excel Version *
Adding individual Students
Students can also be added individually from within BridgeU.
Step 1: Click on Students from the left-side menu.
Step 2: Click on Add Student in the top right corner.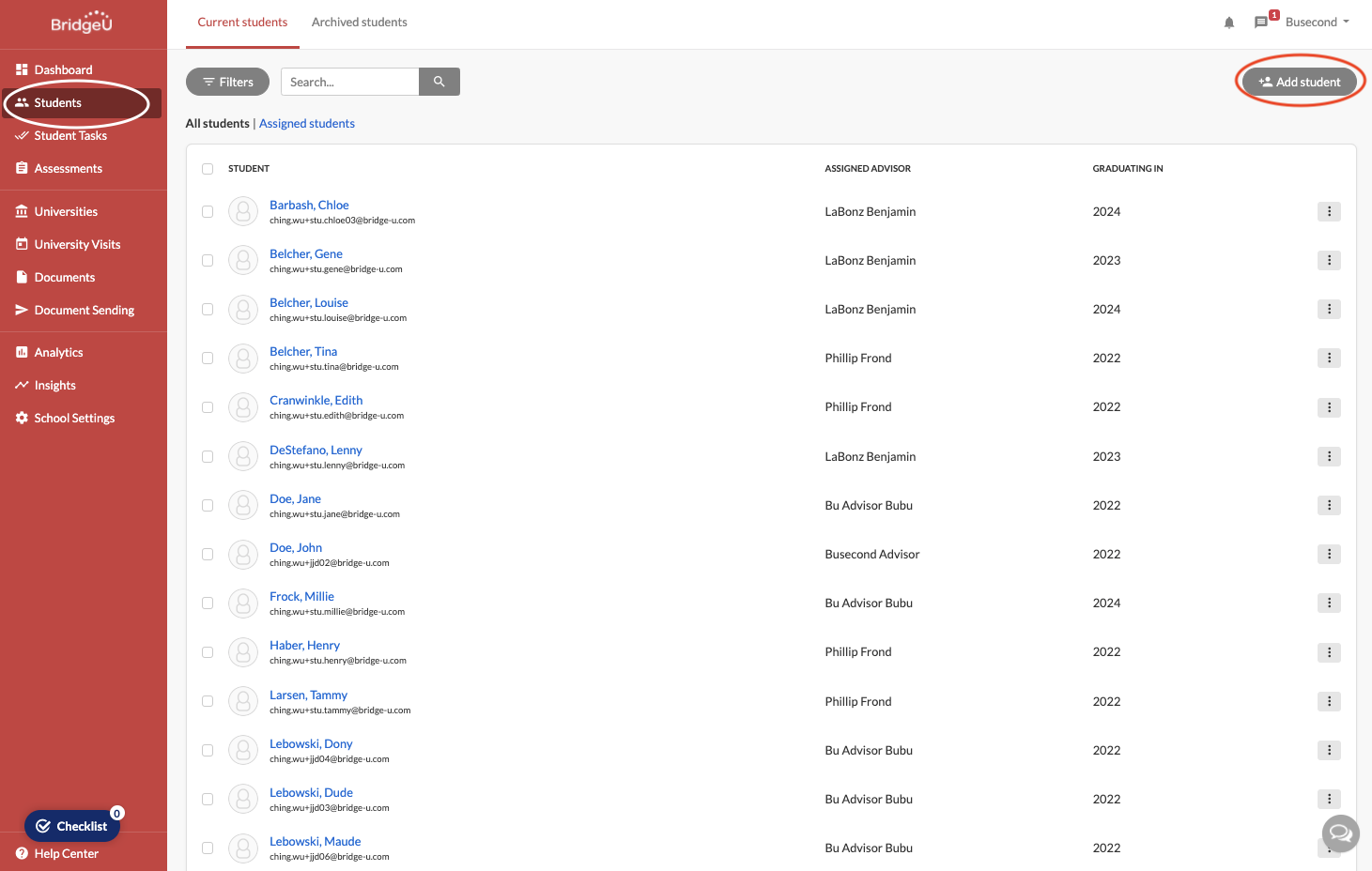 Step 3: Fill out required fields.
Required fields: First name, Surname, Email

Optional Fields: Date of Birth, Graduating year, Assigned advisor, Labels, Parents
Step 4: Click add student in the bottom right corner.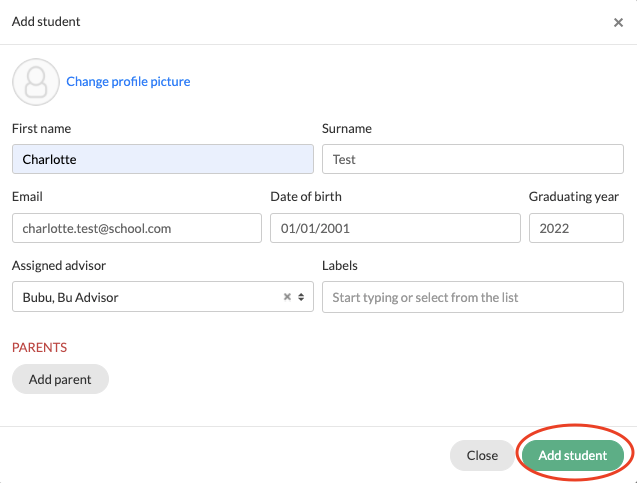 *Note* If you have set up the ManageBac integration with BridgeU, please click here for instructions to import students into BridgeU.
Adding individual Staff members
Staff can be added individually from within BridgeU. Staff members can be nominated as an Advisor for full access to BridgeU, or a Report Writer for access to the Reference Letters tool only.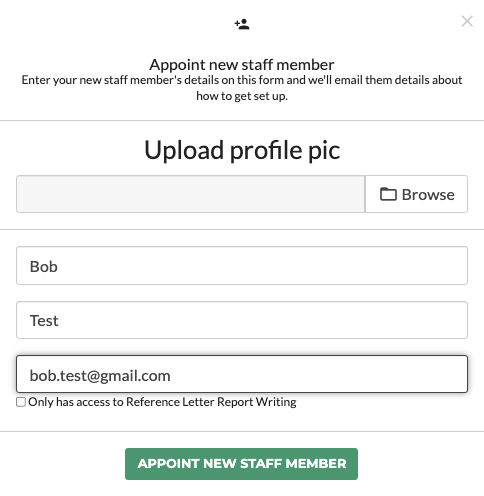 Step 1: Click on School Settings from the left-side menu.
Step 2: Click on the Staff tab.
Step 3: Click on Appoint a staff member in the top right-hand corner.
Step 4: Enter the staff member's first name, last name, and email address.
Step 5: If the staff member is only using BridgeU for Reference Letters, check the tickbox marked Only has access to Reference Letter Report Writing. Otherwise, leave this tickbox unchecked.
Step 6: Click Appoint new staff member.
Adding Parents
Parents can be given access to their children's BridgeU accounts. This will give them full access to make changes as if they were logged in as their child.
Step 1: Click on Students from the left-side menu.
Step 2: Select a student for whom you wish to add parents, click on the more menu icon
and click Edit Student
Step 3: Click on Add Parent.
Step 4: Enter the first name, Surname and email. Repeat for any further parent accounts.
Step 5: After all parents have been added, click Edit Student. The parent(s) will receive an invite email sent from pat@bridge-u.com to activate their account.

Managebac Integration