The upload template can also be used to bulk import students, staff and/or parents.
Step 1: Download the BridgeU Upload Template 2019 spreadsheet.
Step 2: Navigate through the Staff, Students and Parents sheets; look for the tabs within the spreadsheet.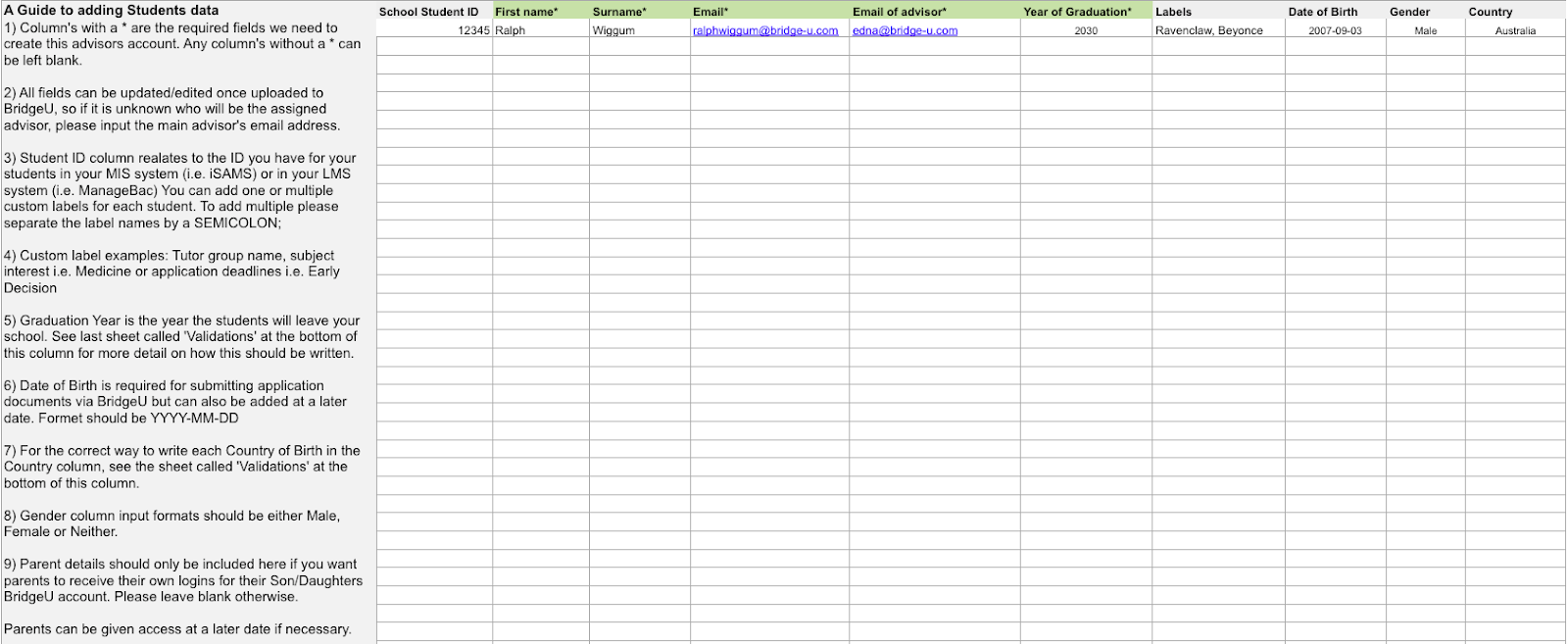 Step 3: Follow the instructions in the spreadsheet, completing all of the required fields.
Step 4: If it is your first time importing via spreadsheet, you can upload the file in BridgeU. Go to School Settings in the left-side menu, click Import Users Via Spreadsheet and then click the button Create by Spreadsheet.
Step 5: If you have imported via spreadsheet before, this option will not be available to you. Instead, attach your completed upload template and send it by email to hi@bridge-u.com, remembering to include: (1) your school name and (2) when you would like the welcome emails to be sent out.