1. On the Document Sending index page, click on the student's name you'd like to send the documents for.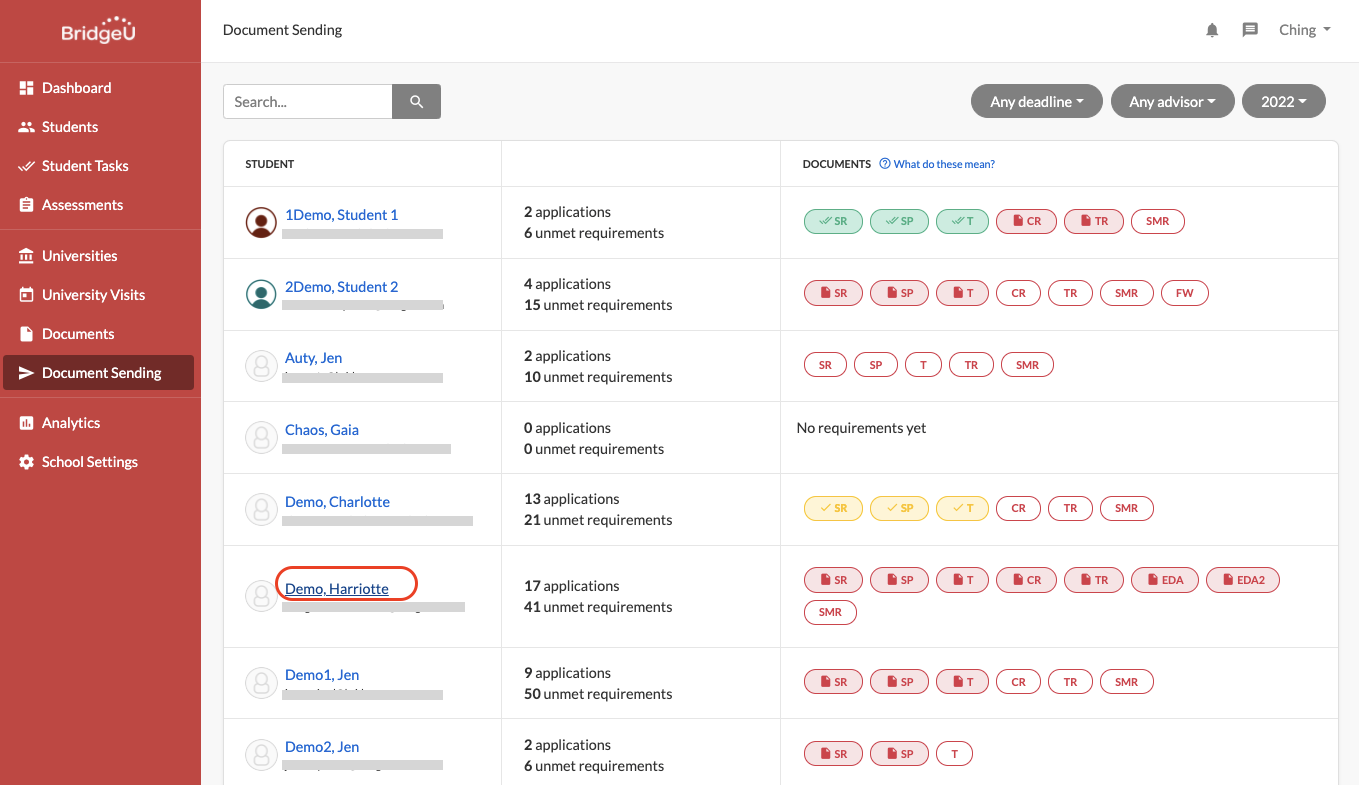 2. Click Add/View Documents green button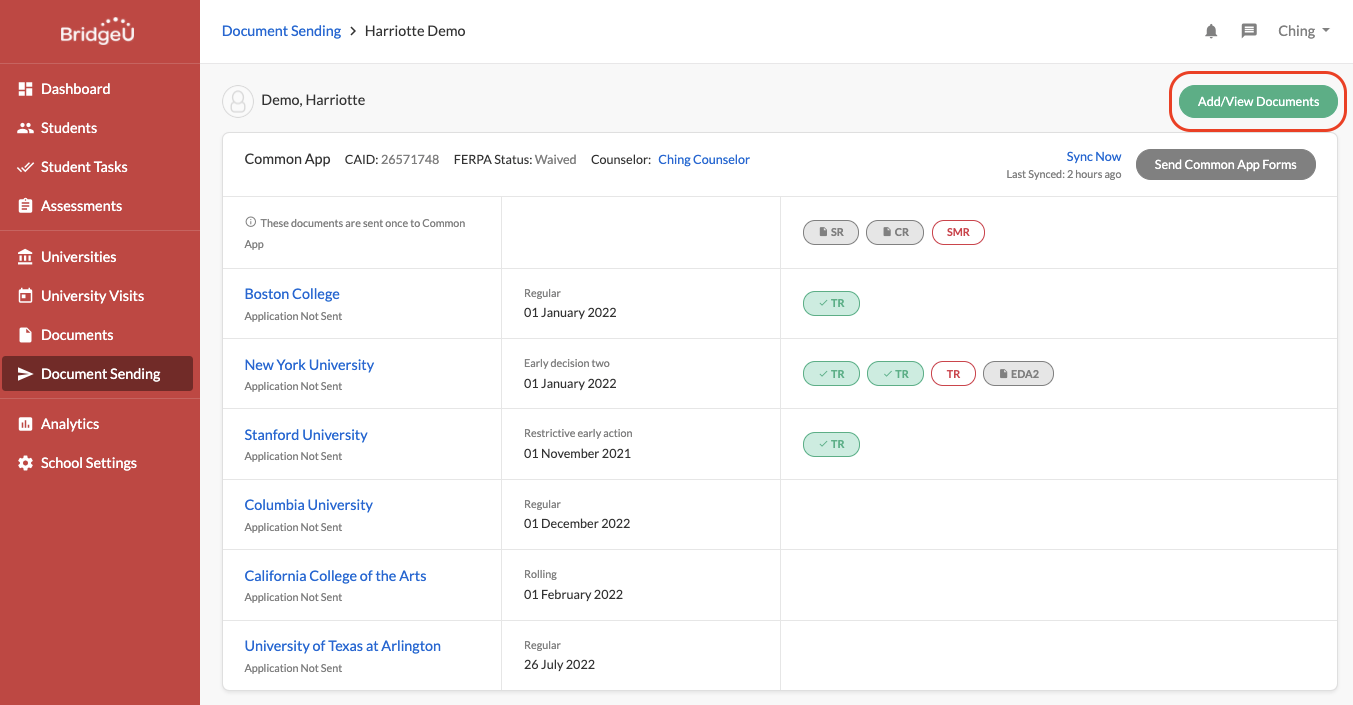 3. Click Add Document green button to upload the document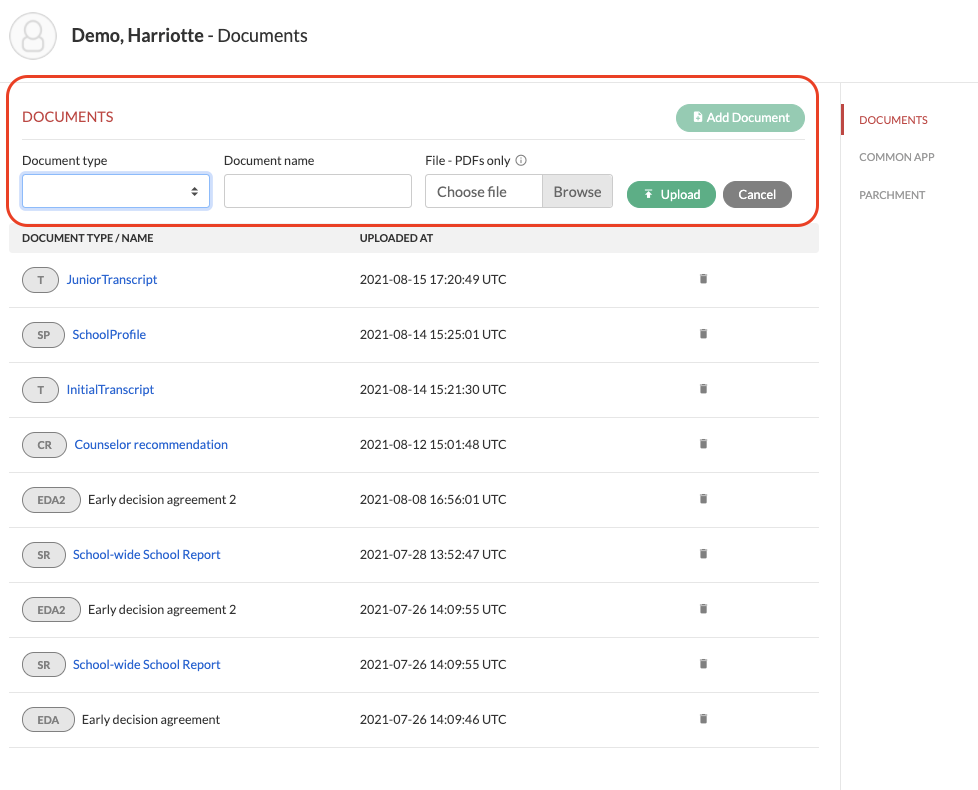 4. Click Parchment tab on the right-hand side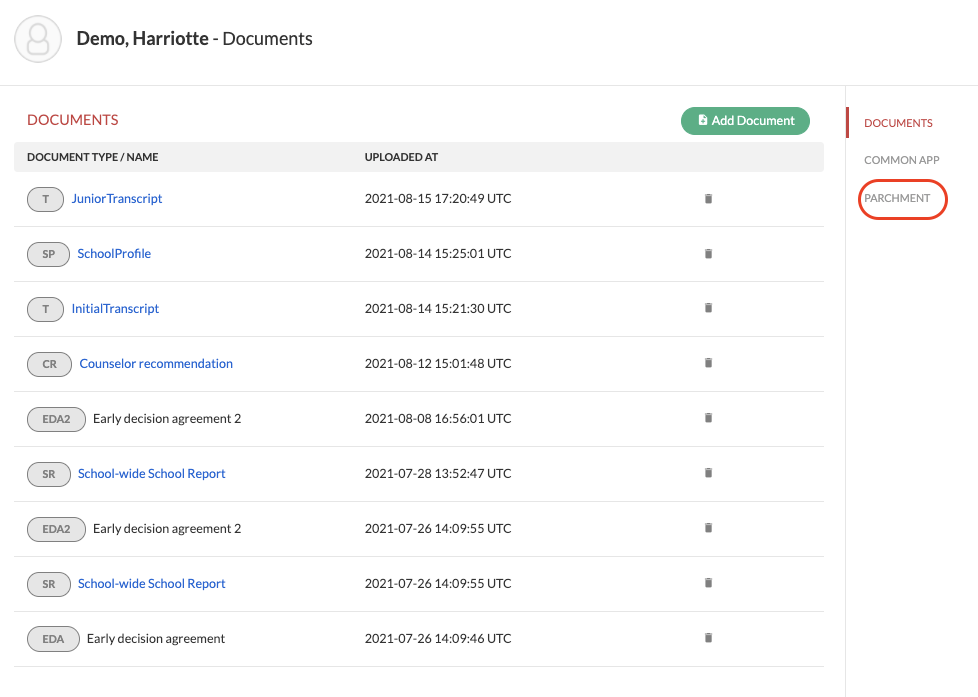 5. You can select one or more documents to send to one or multiple universities at once. Select the document(s) and click the Continue green button.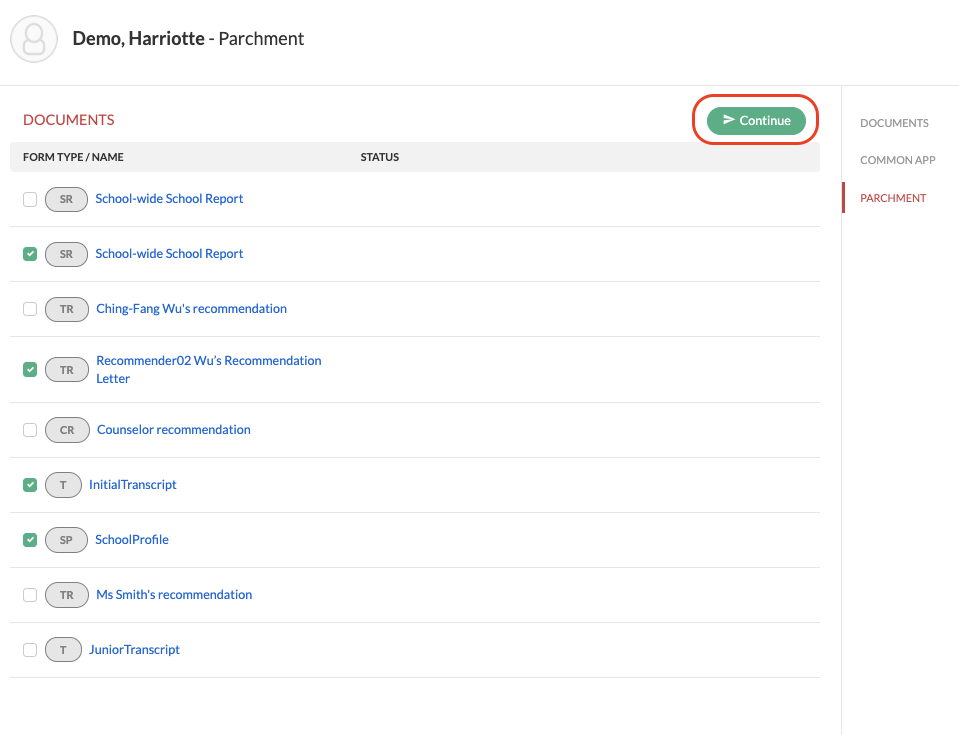 6. On Sending Sendgrid page, select the university(ies) you'd like the document(s) to go to. Finally, click Send green button.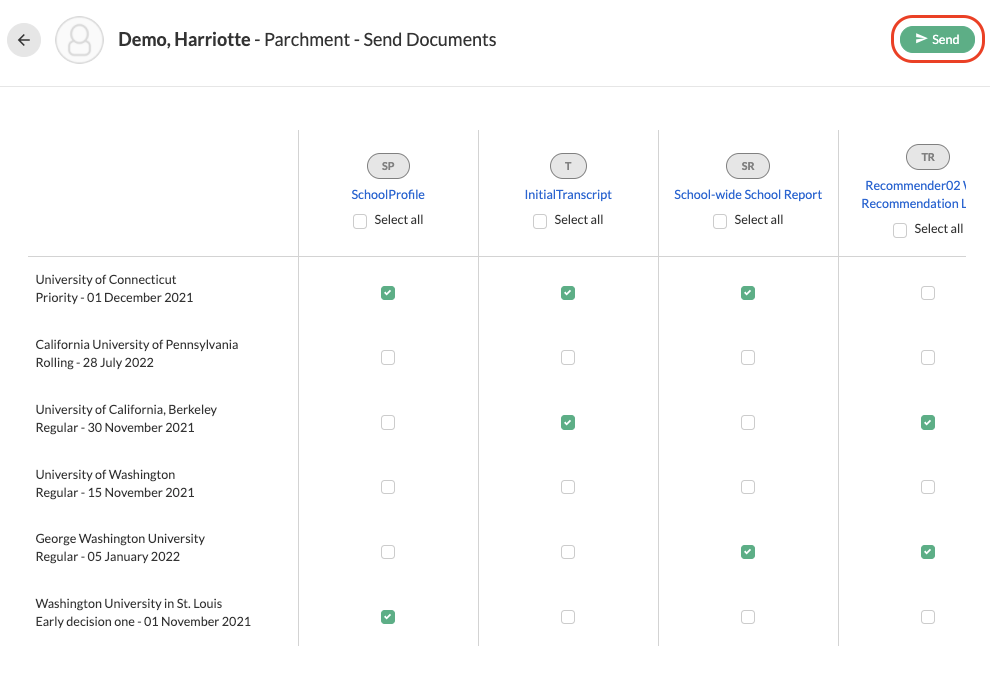 7. The document bubble(s) will turn green when it's sent successfully. Please also click here to read more about how to track documents sent via Parchment.