If you'd like to unsubmit a global Common App report form, you can do so on BridgeU. The Unsubmit feature on BridgeU allows you to unsubmit Global Common App Reports, including School Report, Counselor Recommendation, School Midyear Report, School Final Report and School Optional Report 1&2.
If none of the Universities listed here has already downloaded the report form, you'll see the Unsubmit button showing next to the report form. This is based on the Common App's "One and Done" policy.
You can only Unsubmit a global Common App report form if the form has NOT been downloaded by one of the Universities or Colleges.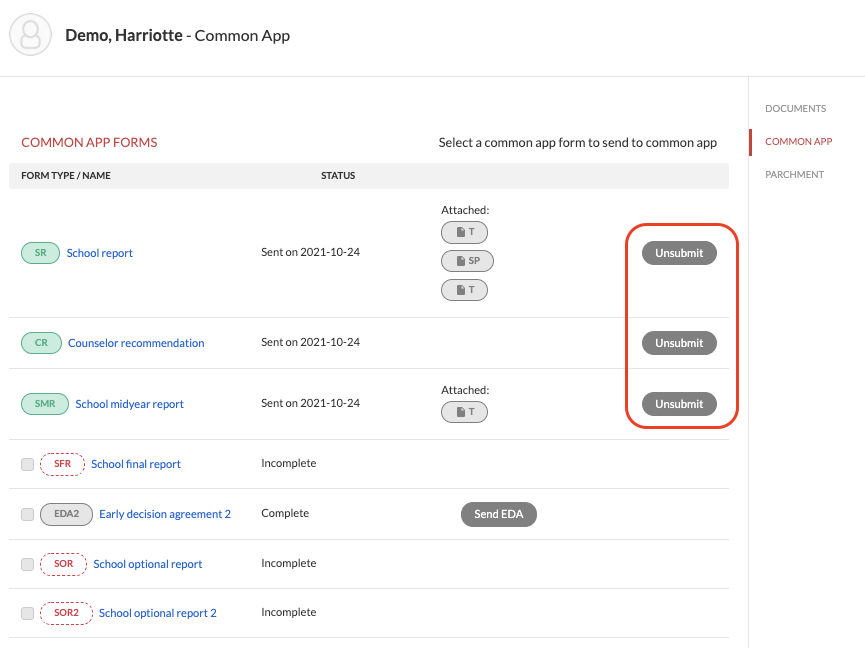 Please bear in mind that Common App requires the unsubmission in a reversed order. For example, you won't be able to Unsubmit a School Report (SR) if the School Midyear Report (SMR) is still in submitted status. You'll see the School Report still showing sent status (green bubble) after hitting the Unsubmit button if the School Midyear Report (SMR) is not unsubmitted first.
The unsubmission of Common App global forms needs to be in a reversed order.
To solve this, please Unsubmit the School Midyear Report first and then unsubmit School Report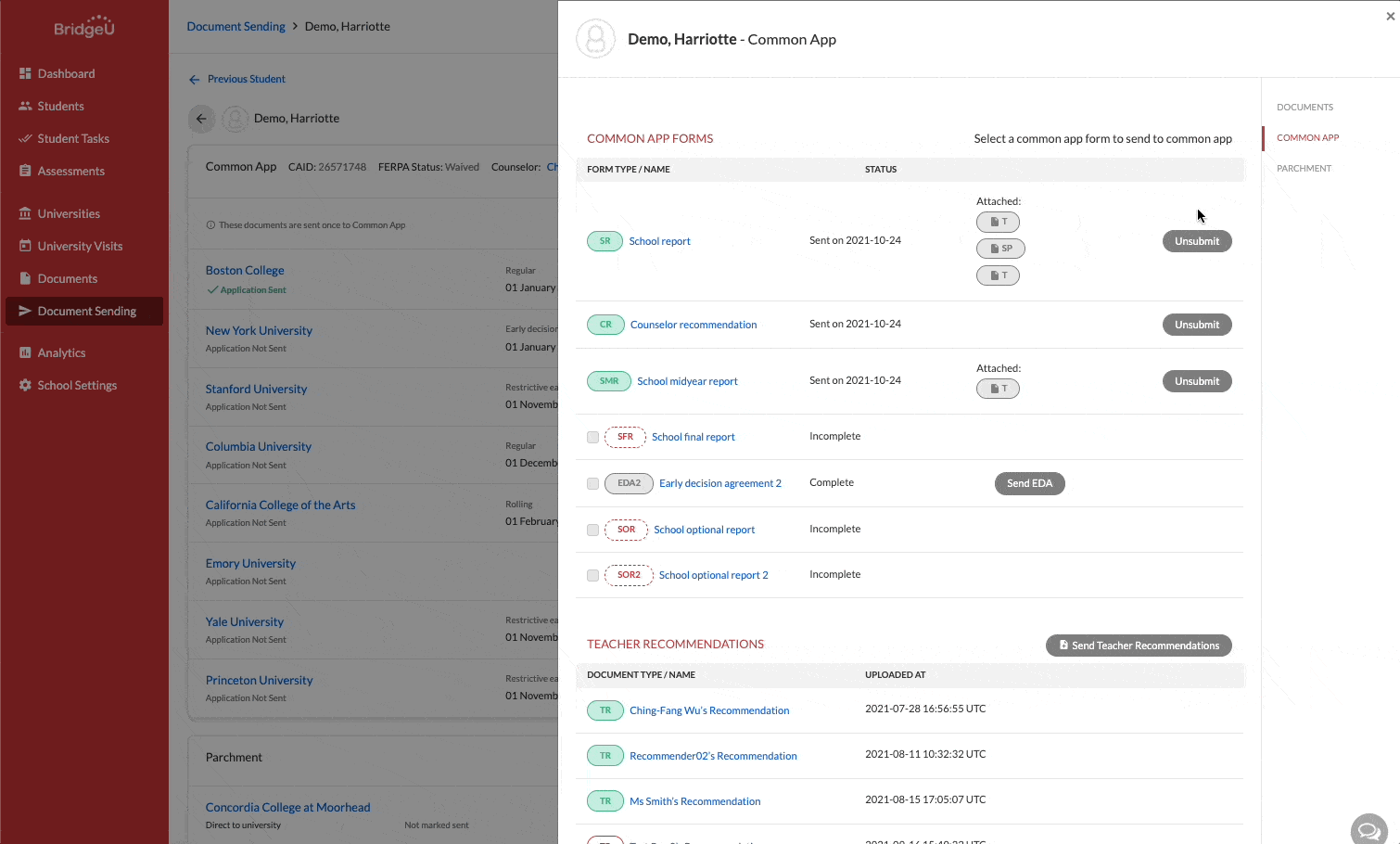 Once you successfully unsubmitted a form, the document bubble of the form will become red. This means that it's complete, but not sent yet. You'll be able to click into the form to make changes, save it, and then submit it again.
Couldn't unsubmit the form? Please click here for our Trouble Shooting and FAQ article.
If you have any questions, need further assistance or have some general feedback for us - we'd love to hear from you! Contact our Support team via Live Chat and by emailing hi@bridge-u.com.
You can also ask our BridgeU Community, a space exclusively for our BridgeU counsellors to ask questions, share insights, provide feedback and get help not just from BridgeU, but directly from other BridgeU counsellors.