You can maintain your staff contacts in an easy, two-step process.
In the School settings, you will be able to see a list of all staff members.
Archive staff members
Please note that if there are students assigned, you will need to reassign them to another advisor. You will then be able to archive the staff members.
Please also note that the student number next to the advisor's name will enlist the total number of both current and archived students.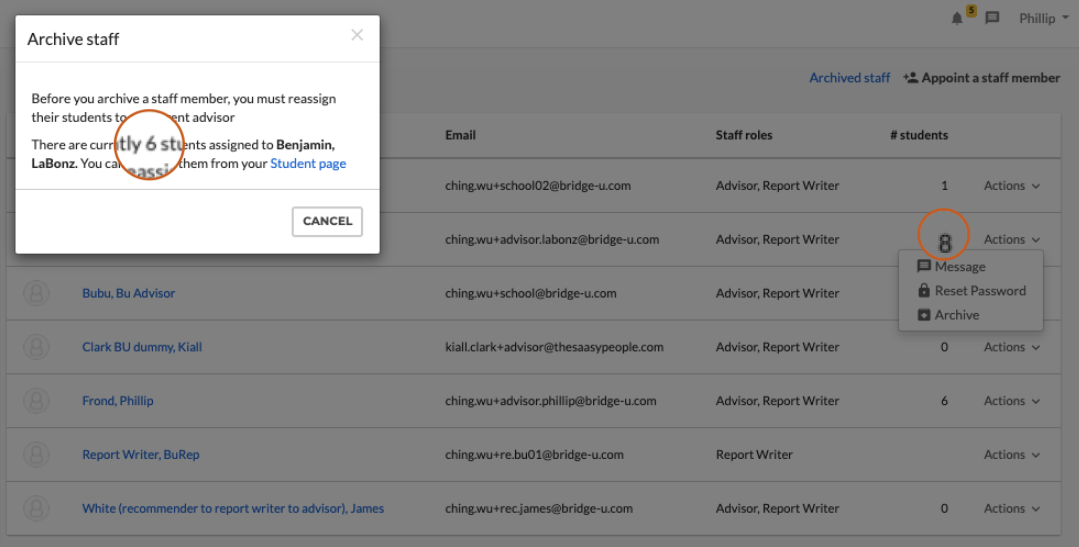 Step one: In each staff member row, you can click Actions next to their name and select the option Archive.
Step two: Once the option Archive has been selected, it will prompt a message to confirm your selection.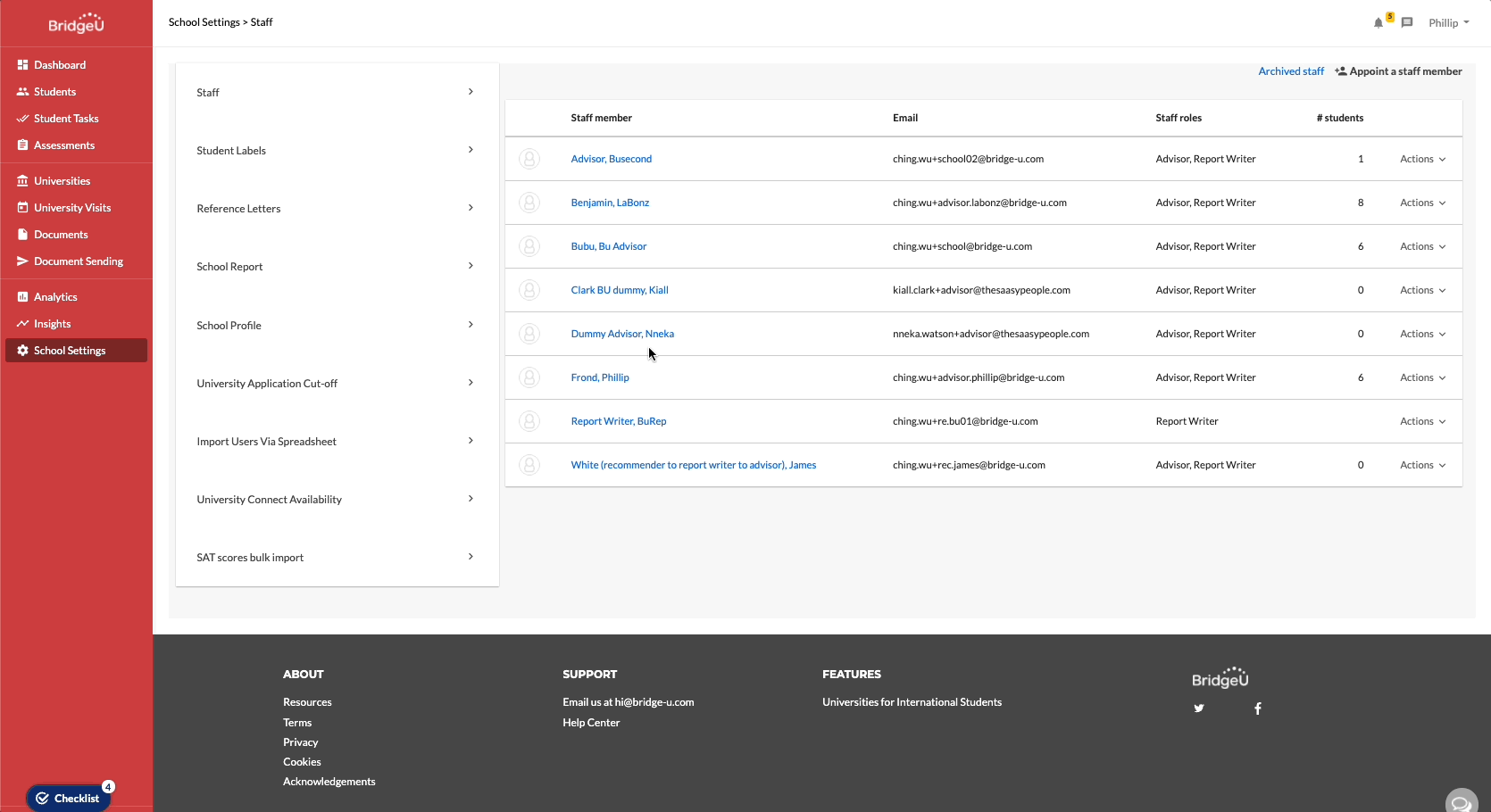 Unarchive staff members
If for any reason, the staff member record needs to be unarchived, please follow the following steps:
Step one: On the School Settings page, please click Archived staff on the top-right corner.
Step two: Click on Actions and select Unarchive.
Outcome: Click on Active Staff to go back to the main staff list, you will see the staff member put back to the active staff list.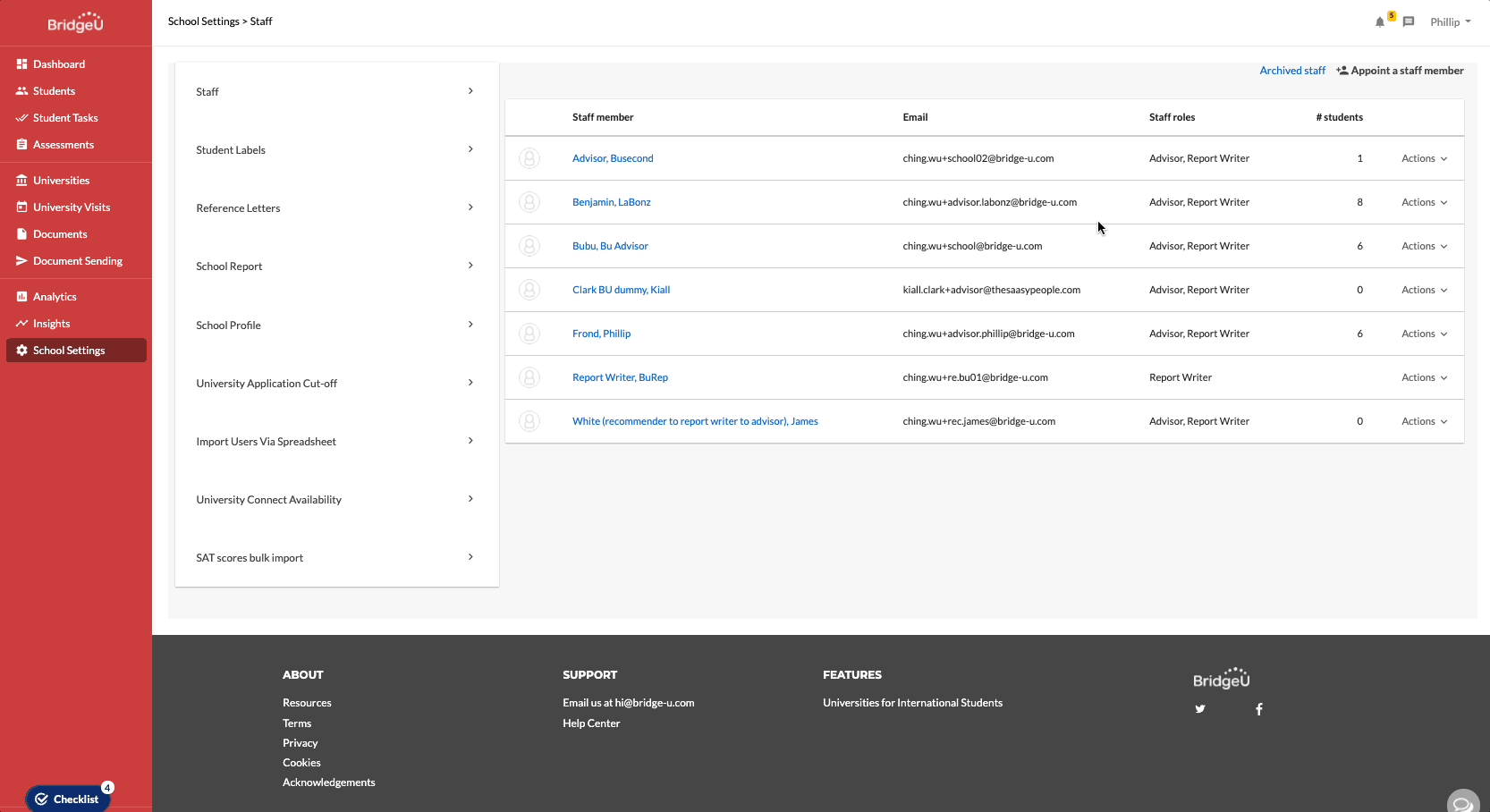 In an easy two-click process, you streamlined your data. Your students' data will remain unaffected by this.